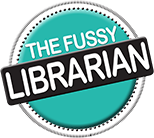 As authors, we have access to a number of professionally-run book promo sites where we can effectively promote our work. Some offer paid services and others are free. Some will post information about your discounted book and others only feature free books. Here's a pretty extensive list of book promo sites I shared with Indies Unlimited.
There are blogs and websites that help you gain followers or connect with readers, and that's great, I appreciate the help. Branding is important, and I participate in those sites from time to time, too. But, if I purchase advertising, or post my discounted or free book on a site, I have one goal – I want to make sales.
Bookbub and the others have built their subscriber lists and done a great job. I love dealing with them, but it's become fiercely competitive to be considered for one of their spots. So, if you're preparing your advertising in anticipation of the upcoming Christmas buying frenzy, you'll want to focus on new book promo sites that are growing very quickly.
I thought it would be interesting to talk with some of the actual people behind the scenes in these sites to get a feel for what goes on and where they are headed. This week, I interviewed Jeffrey, who has a great new promo site called The Fussy Librarian.
Jeffrey, can you briefly give us a mission statement, or a statement of intent? What's the goal of your site, and how are you working to get there?
The Fussy Librarian provides the best possible match so that our recommendations will always be books that you'll love. We pioneered the concept of content preferences — how you feel about profanity, violence and sexual situations — and offered more genres to improve that match for readers. So your sister can learn about cozy mysteries, where there isn't any violence or sex, but your recommendations can include gritty police procedurals.
For authors, we built our business model as a partnership with them. Submissions are free right now in exchange for helping promote the site. We think that will keep our prices more affordable in the future as we grow. The response from authors has been incredible — we've had more than 1,400 books submitted already.
Can you talk to us about the range that you currently have? Can you give us an idea of where you're at in terms of reaching readers?

We will have been open for only two weeks when this appears, so we're still tiny — a few thousand subscribers. We're growing every day as people discover and recommend us to their friends. It's too early to say where we'll be a year from now, but we're aiming high and designed the website to accommodate rapid growth.
I remember the programmers were all happy after the initial database work was done. It took only 2 minutes! Then someone asked the question — how long is this going to take to process when there's a million subscribers? The answer was 22 hours. Needless to say, they went back to drawing board and reworked everything so we can handle a larger subscriber base in the future.
We don't have age demographics at this time for our site, but I suspect our subscribers tend to be heavy readers — at least one book a week — and skew slightly female and under the age of 40. As far as where they come from, U.S. readers make up 84 percent of our base, followed by the United Kingdom and Canada at about 4 percent each. Australia is about 2 percent and the rest of the world makes up the remaining 6 percent.
Your site, and the way you deal with us, is outstanding. Where are we going from here? Do you have any tricks up your sleeve? Is there anything new that you're going to be offering readers or authors?
Customer service is everything. You have to provide a great experience for readers and authors or they won't be back. It's really that simple.
As for what's next? e-books are only going to keep growing. Kids are getting iPads now instead of a stack of textbooks and I think that's how they'll do most of their reading in the future — on smartphones or tablets or dedicated ereaders. As far as e-book marketing specifically, I think one issue is whether we can move readers beyond free and 99 cent e-books. They'll spend $4.99 getting fast food from McDonald's but not on an e-book that will provide hours of enjoyment? We've got to change that.
We do have a lot planned for the future, but I think that's probably best kept secret for now. It's safe to say that we're going to stay focused on generating the best possible recommendations to match the interests of our readers.
---
Stay tuned – next week I talk to Van Heerling of PeopleReads.com. Meanwhile, good luck with your promos!