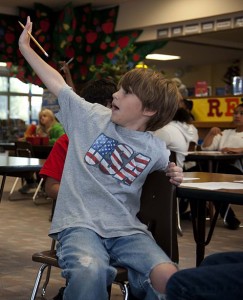 Over our gruel bowls in the Death Star's break room (Kat threw some pumpkin spice flavoring into the pot for the holidays, thanks for asking, but oddly enough, it still takes like chicken), several IU minions recommended taking advantage of opportunities to promote ourselves and our work—and doing so in a nice, professional way, of course. Because you never know where these chances may lead. Recently I took advantage of one of those opportunities, but it almost took advantage of me. Let me back up a little and I'll explain.
In late 2012, I received an email from the books editor of a local arts magazine. She invited me to take part in a group story about self-publishing in New York's Mid-Hudson Valley. I was eager to participate. We have a vibrant cultural scene and a ridiculously high number of traditionally published authors in the area. Indie filmmaking is applauded at the Woodstock Film Festival and indie musicians are given a lot of press. Indie authors, not so much.
So, doing my part for the team (and, okay, for myself as well—I do like to creep out of my hutch and seek a little attention and sunlight once in a while), I answered a few questions and replied to the email. I also agreed to pose for a group picture of us holding our books, an offer that many of the other authors declined. That surprised the heck out of me. Okay, if I was having something surgically removed or had been duct-taped into my writing room, I can see taking a pass. But free publicity in one of the most widely distributed arts and culture magazines in the valley? The gorgeously printed, tabloid-sized freebie that sits on everyone's coffee table for the entire month and sometimes longer?  All for a twenty-minute drive and few hours out of my Saturday morning?
Seriously, I'm there.
Just showing up for the picture led to two more opportunities. During the shoot, I met a lovely author who not only invited me to speak at a panel discussion on self-publishing, but also introduced me to a woman who had a radio show that focused on local authors every Monday.
The article itself, which came out in the January 2013 edition, led to more opportunities. It was seen by a gentleman in charge of developing the curricula for a series of adult education classes on self-publishing, to be taught at a nearby college. The authors who chose to participate in the survey—and hence were mentioned in the article—were invited to teach. Even though he paired us up, he ended up with more classes than authors, and asked if anyone would be willing to teach more than one class. Opportunity. I signed on for two.
The first class was about using POD and e-books to create art books. My co-presenter, Juliet Harrison, was asked because she publishes beautiful POD books featuring her equestrian photography. I was tapped because my novel was about an artist. I didn't quite understand how that leap was made, but I was happy to be asked. Juliet and I put our heads together and decided to split our time in half. She'd focus on POD; I'd take on e-books. Since she'd begun the discussion on how we should handle this, I invited her to go first.
Not knowing the experience level of my audience, I prepared a general talk about the wild growth of e-books, advantages/disadvantages of e-book versus print, and how to publish in the major platforms. I'm not an off-the-cuff sort of speaker. I like to have a script and rehearse until I can hit the major bullet points and not veer too far from my plan.
When our session time started, though, I was glad I'd let my co-presenter go on first. From the participants' questions about the quality and profit margins of various POD printing platforms, I gleaned early on that these were no dilettantes. They were technically savvy. Nobody would give a damn that I knew who produced the first e-book or that I could rattle off the pros and cons of book formats.
If this happened a few books ago, before I had gotten all of these opportunities to share the knowledge I was collecting, I would have completely freaked out and soon you would have found me at the nearest purveyor of adult beverages. But because I'd been through the fire, I felt confident enough to toss my notes. That felt a lot better, and we got into a great discussion about what kinds of professionals to hire, what you can do yourself, and how not to get ripped off. They didn't want facts and figures or pros and cons. They wanted to know how we had done what we did and how we had produced the various books we were holding up and handing around the table.
And who knows what kind of opportunities might come out of my choice to turn a lecture into a conversation? All because I chose to answer an email and show up for a photo shoot. What might you be turning away by not showing up?