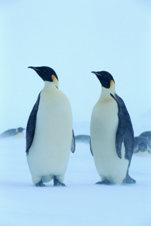 The independent publishing movement is maturing at an astonishing rate. Everything is still evolving and changing daily, but anyone who is paying attention can see we look a whole lot different than when we started.
Indie books are getting better. The product is more finished and professional than a few years ago. Covers are better. Writing is better. There are more success stories each year. The communities are stronger, and we are fighting our way through the learning curve.
Part of what holds us back is the impulse to emulate the old model of publishing to achieve the old standard of success. On some level, we know that big ink was never what it pretended to be. Too much has come out about how the dead tree empires twisted and manipulated sales figures to include pre-orders of books that were ultimately returned after "bestseller" status was achieved. We know about the hollow victories claimed by pay-to-play award winners, and the phony review buzz.  In spite of all their moaning about worthless, unreadable drek, we know big ink cares little about literary virtue where profit is concerned.
On some level, we yearn for what never really was. We want what we thought big publishing was. Some of us want it so badly, we try to create indie versions of it. The problem is, it doesn't work and it never can.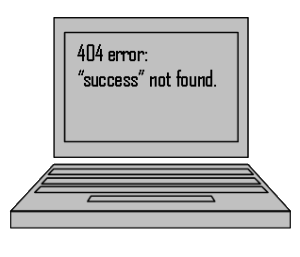 Gatekeeping cannot work in the new publishing model for the very simple reason that there is no gate. The walls between reader and writer are gone. If your excellent book is floundering, don't point an accusing finger at the abundance of poor quality indie writing. In the new model, it's not up to the readers to find your golden nugget among a heap of coal. It's your responsibility to place it before them. These days, you would be much wiser to concentrate on finding a publicist than a publisher.
Big box brick and mortar presence is irrelevant because big box brick and mortar stores are dying. Many are gone already. The others will follow. They were too reliant on low-risk sweetheart deals from big publishing to survive. Amazon has pulled the plug on this old way of business. We are just waiting for the flatline. Indie brick and mortar stores may see a golden age if they can settle on a business model that works for both the authors and their own stores, but they will not survive if they simply do smaller what big stores did badly.
Print on demand technology might be the savior of local bookstores. Instead of maintaining a large print inventory, bookstores could let customers browse on touchscreens, order their book to be printed on site, and it would be ready by the time they finished their latte. Yes, those machines are expensive, but think "lease" instead of "buy."
Neither can indie publishers get away with replicating the bad habits of their dinosaur predecessors. If a publishing company can't get indie books into markets authors can't reach, if they can't contribute significantly to the discoverability and success of the books bearing their own imprimatur, why do we need them? Indie publishers need to do a better job of figuring out how to add value.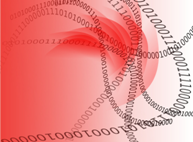 The whole publishing world is changing. There are plenty of challenges for indie authors who already are yoked with a panoply of responsibilities beyond merely writing. Even as we scramble to master new skill sets, technology introduces yet more vistas. Will the next generation of e-books include features like soundtracks, video author commentary, or direct access to an author's fan site or blog? Will the next big thing be book auction sites, wherein groups of authors put up a limited number of books to go to the highest bidders, splitting profit with worthy causes? Will double-features, including books by two different authors, become the new hotness?
It doesn't matter. Whatever comes along, indies are better positioned to explore, experiment, and conquer it than the good old boys. We don't have to run it by the board of directors, establish an exploratory committee, and have a round of meetings to determine whether we want to give something a try. Whatever comes along, we're on it like a monkey on a cupcake. Then we report back to each other in a thousand different forums. Sure, there will be difficulties and mistakes, but we will learn from those too. The new world is our world. Let's not cling to what was, nor try to build monuments upon that rotten, crumbling foundation. Move forward.