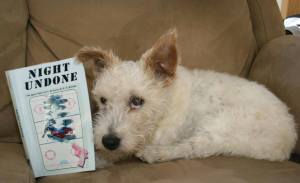 Beta readers are volunteers who will read a finished draft of your manuscript and provide you feedback so you can make improvements before you move forward with editing. This helps authors craft better stories, plug plot gaps, and work the bugs out. It can also lighten the load for an editor and save an author money. All hail beta readers!
Indies Unlimited is pleased to offer this platform for authors to connect with beta readers. If you're searching for beta readers, please enter the following information in the comment section below.
1. The genre or type of book you need beta readers for (DO NOT put down a book description – you don't want anyone stealing your story idea);
2. Total manuscript pages (or words) in the draft;

3. Your timetable or deadline; and

4. ONE of two ways to contact you: either a Facebook address if you want a FB private message, OR a Twitter handle if you want a Twitter direct message. DO NOT put an e-mail address, phone number, street or postal address in the comments (for your own protection against spammers, scammers, and other jackanapes)
DISCLAIMER: This post is provided as a public service. Indies Unlimited does not guarantee or warranty any service or service providers. Any agreement or arrangements made are at the sole liability and discretion of the parties involved. The individual parties to any agreements or exchanges are responsible for performing their own due diligence.