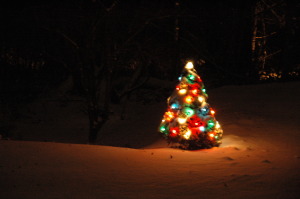 Last week I talked a bit about reflection—looking at the past year and appreciating what worked and what might not have worked.
I might not have stressed enough the importance of reflection. Without reflection, improvement is UNATTAINABLE.
I'm not going to bore you with a repeat of last week. In fact, I'm going to say the opposite—if you made time to reflect on the past year, congratulations on following the right path.
Now stop. Reflection is over.
It is time to embrace the moment. Enjoy the holidays and start looking forward to next year. Cherish your time with your family and friends during the holidays, and realize how lucky you are to make people laugh, cry, and smile with your words.
Remember—not everything you try works. Learn your lessons and move on. There's too much at stake in 2014.
Merry Christmas and Happy Holidays to all my Indies Unlimited family.