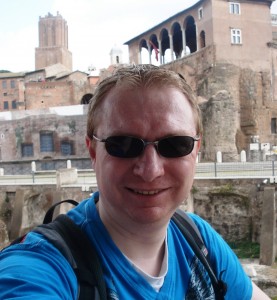 Guest Post
by Simon Goodson
I'm going to make a few assumptions here, but I think they are all reasonable. First assumption – if you are reading this then you are an author or involved in publishing books. That won't be true for everyone, but I'm pretty sure it covers most of you. That means you know how hard it is to get each and every review. You know how important reviews are. You know the excitement when you realise there's a new review for one of your books.
Next assumption – you read a lot of books. If you're an author you read far more books each year than you write. If you're a publisher I bet you still read a lot of books outside of work. There was a time, before I started writing seriously, when I would read four or five books a week. I read a lot less now but it is still thirty to fifty books a year. Maybe more.
The final assumption is the kicker. I bet you haven't written a review for many of the books you've read over the past year. Let's take out all the books you didn't like. Many people don't like leaving a bad review, especially if they have their own work published. If a book would be less than four stars on Amazon, or three stars on Goodreads, then I won't write a review.
So taking all the books you enjoyed or loved what percentage did you write a review for? More than 90%? Well done! Feel smug. Give yourself a pat on the back. More than 80%? Still good. You can stop reading this now.
Or maybe you're like me. I had the best of intentions. When I finished a book I enjoyed I really did mean to write a review. But I wasn't at a computer, so I decided to do it later. I'd start reading a new book. Later came and went. I'd think of writing that review from time to time, but life got in the way. After a while the story began to fade in my memory. I remembered I enjoyed the book, but I didn't feel I could write a review that did it justice anymore. So, with a strong sense of guilt, I gave up. Why guilt? Because I work so hard to get reviews for my own books. I know how important reviews are to an author. And despite knowing all that I haven't left a review. I've let the author down.
Until recently my review rate of books I liked and loved was probably between 5% and 10%. Pretty awful. I took a step back, looked at what I was (or more to the point wasn't) doing and realised it was time to change. Now I am determined to get my rate above 80%. Maybe even to 100%.
Let's be clear of my motivation here. I'm not writing these reviews as an author. I'm writing them as a reader. I don't do it to get anything in return. It certainly isn't review swapping, which is a potential minefield in itself. I do it simply because it's the right thing to do. Leaving a review is both a thank you to the author and a help to other people looking for great books.
So how about you? Did you leave a review for the last great book you read? If not it's not too late. You don't have to write an essay, just a couple of paragraphs. Stick a rating in. Press the submit button. Do the same for the next great book you read. And the next. See how high you can get your percentage from the point you decided to make the change. Can you hit 80%? 90%? Or even the ultimate. Can you leave reviews for 100% of the books you enjoy?
Go on. Make an author's day. Leave a review.
[Not sure what to write in a review? Check out the Reviewing 101 Series written by acclaimed book reviewer Big Al.]
---
Simon Goodson is the author of the highly rated Wanderer's Escape science fiction novel, its sequel Wanderer – Echoes of the Past and two books comprising the Dark Soul Silenced fantasy story. Simon fits in writing around a full time job as an IT Consultant and a hectic family life looking after his son and two daughters. He can be found head down, writing on his laptop, lunchtimes and during the commute home. You can learn more about Simon at his website and his Author Central page.