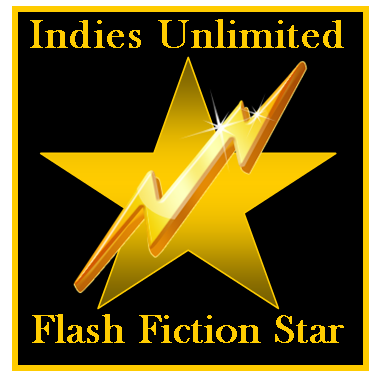 Congrats to Arlene R. O'Neil , the readers' choice in this week's Indies Unlimited Flash Fiction Challenge.
The winning entry is recognized with a special feature here today and a place in our collection of winners which will be published as an e-book at year end.
Without further ado, here's the winning story: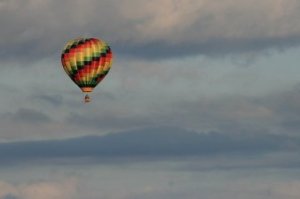 Close to Heaven
by Arlene R. O'Neil
Nothing compares with the feeling of floating above the ground in almost suspended animation. Ballooning captures that sensation, taking your breath away. Working with Sky Endeavors, a local company, I quickly elevated to the rank of Crew Chief. My job? Teaching others to set up the balloon, chase after it, and break it down. If there was extra room in the balloon the pilot would ask, "Arlene, would you like to fly?"
My mom would help by caring for my son and the pilot's children and also help chase. Arriving at the field one night I was asked if I would like to fly. Racing to a phone I called Mom, begging her to care for the kids and help chase. She had tons of excuses that evening, but finally relented. When she arrived, I walked her over to the balloon and said, "Hop in, Mom. You can fly tonight."
Her eyes grew wide; her smile unending. Moments later I watched Mom gently leave the ground, beaming from ear to ear. She had an incredibly gorgeous flight over a mountain. Upon landing she said, "That is the closest I have ever felt to Heaven!"
Mom passed away a year ago April 15th. Of all the things I had done for her, allowing her to spend an hour where the sun, rainbows, moon, and stars reside is the greatest gift I could ever have given my mother.