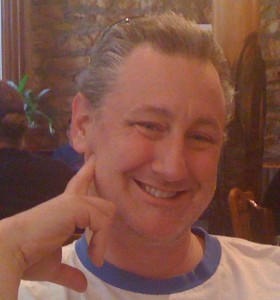 Guest Post
by John R. Phythyon, Jr.

I'm tilting at windmills here. I know I am. This whole post is really pointless, because whether I'm right or wrong, things aren't going to change.
But I'm a writer, so I figure I have literary precedent to get up on my figurative charger. Cervantes bequeathed it to me.
Today's quixotic quest is eBook pricing. Specifically, I'm concerned with a recent trend I've noticed in omnibuses (omnibi?). Like most of us, I subscribe to discount lists – BookBub, E-Reader News Today, Pixel of Ink, etc. I try to comb through them on a regular basis, so I can see what's being accepted and maybe pick up a book or two on the off-chance I'll find time to read for pleasure.
Practically every day in at least one of my discount books newsletters, I see an ad for a collected series. A trilogy or longer series is offered in omnibus eBook format for a special price. And the thing is that special price is often as low as 99 cents. Sometimes, it's as high as $2.99 or (gasp!) $3.99, but that's pretty rare.
I can't help but wonder how much harm we're doing to ourselves and the market.
I'm a series writer myself, and I just don't get the whole omnibus thing. If you can get three books for $2.99, why would you pay $2.99 (or more) to buy them individually? Doesn't collecting the whole series into one volume, or even multiple volumes, kill sales of individual books? If it does, isn't that a bad idea, since it reduces your potential income?
I know boxed sets are a tradition in the publishing industry. When I was in sixth grade, I got all seven volumes of The Chronicles of Narnia in a nice collection. I'm sure it cost less than buying each book individually, but it priced well enough that the production costs of it were covered. It was worth it to the publisher to release them that way.
Is the same true of eBooks? Distribution costs are minimal. One of the advantages of the digital revolution is that there is a high profit ratio – production costs are low while royalty percentages are high.
So why, if you're a series writer, do you want to give that away? If a reader likes one book, he or she is likely to buy the next in the series. Why rob yourself of additional sales?
Worse, if you do feel collecting a series into one volume is a good idea, why would you charge less for the whole thing than the price of one book? Even for only a week on a Kindle Countdown deal, this seems to me to be an exercise in killing your own sales.
Here's the really sinister part of this practice: We're training the market. We're teaching readers they shouldn't pay full price for a book – even when full price is five bucks or less. Worse, we're teaching them they shouldn't pay more than three or four dollars, and they should expect to get more than one book when they purchase.
I have seen collections of as many as seven, 10, and even 12 books going for 99 cents on BookBub. It seems that, now, 99 cents is too much for an eBook. For a dollar you should get at least three and preferably more.
And this is hurting authors. If we teach consumers that our product is so cheap they should expect to pay next to nothing for it, they will stop buying unless that is the price they are offered. Suddenly, this digital revolution, which originally was a boon for authors, will be killing us. We won't be able to make a sustainable living writing and publishing books.
I know I'm tilting at windmills. My complaining in a guest post on Indies Unlimited about other authors torpedoing book prices isn't going to change the way we all handle it. The trend is the trend, and people will keep following it.
But we need to think about this. We need to talk about what we're doing. We need to consider this trend of pricing everything at 99 cents no matter how much content there is, and we need to wonder about the consequences.
Because we all dream of writing paying our bills. It may be quixotic to say so, but we need to change our thinking on pricing collections if we want that dream to cease being impossible.
---
John R. Phythyon, Jr. is the author of the Wolf Dasher series (among other things), which marries James Bond super-spy action to a traditional fantasy setting of elves and magic. The third installment, Roses Are White, just went on sale on April 29. He has no plans at this time to collect them into a single volume. Connect with John on his website and his Amazon Author Page.