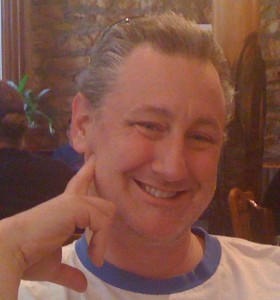 Guest Post
by John R. Phythyon, Jr.

I'm tilting at windmills here. I know I am. This whole post is really pointless, because whether I'm right or wrong, things aren't going to change.
But I'm a writer, so I figure I have literary precedent to get up on my figurative charger. Cervantes bequeathed it to me.
Today's quixotic quest is eBook pricing. Specifically, I'm concerned with a recent trend I've noticed in omnibuses (omnibi?). Like most of us, I subscribe to discount lists – BookBub, E-Reader News Today, Pixel of Ink, etc. I try to comb through them on a regular basis, so I can see what's being accepted and maybe pick up a book or two on the off-chance I'll find time to read for pleasure.
Practically every day in at least one of my discount books newsletters, I see an ad for a collected series. A trilogy or longer series is offered in omnibus eBook format for a special price. And the thing is that special price is often as low as 99 cents. Sometimes, it's as high as $2.99 or (gasp!) $3.99, but that's pretty rare.
I can't help but wonder how much harm we're doing to ourselves and the market. Continue reading "Tilting at Windmills: Pricing eBook Collections"