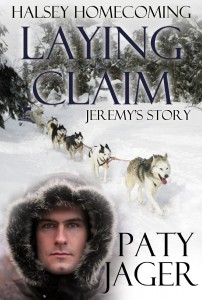 Laying Claim
by Paty Jager
Genre: Historical Romance
Word count: 92,000
Jeremy Duncan commits to haul one last load of supplies across the great interior of the Yukon before heading home. But, he has to trade his pack animals for sled dogs and leave Skagway in the middle of a blizzard due to one strong-willed, business-minded beauty.
Determined to find her older brother, Clara Bixbee doesn't care how she gets across the pass, as long as she does, and soon. Hiring handsome pack guide Jeremy Duncan seems to be her best choice. Especially after she saves a young girl being beaten by the local gang leader and needs to escape Skagway fast.
This book is available at Amazon, Kobo, and Barnes & Noble. Continue reading "Book Brief: Laying Claim"