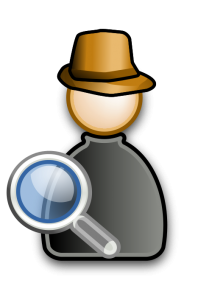 The best thing about self-publishing is that anyone can do it.
The worst thing about self-publishing is that anyone can do it
– Anonymous
I've yet to see anyone describe the perceived issue better than this anonymous commenter on my blog. The rise of a viable means of self-publishing has given anyone who wants to bypass the traditional gatekeepers and put their work out there a way to do so. Books that deserved to make it past the gatekeepers, but might not have in the past for reasons of marketability or just bad luck, are now getting a shot at finding their audience. But many also perceive a downside. In the past a reader could pick up a random book at their local bookseller or bring up a book's page at their favorite online retailer, read the blurb, possibly check out the first few paragraphs, and if the story appealed to them they could purchase it with the assurance that all aspects of the book would almost always meet some minimum quality standard.
Today, at least at the on-line retailer, that isn't the case. Some perceive this as something that needs to be addressed and have concocted various ways of addressing the "problem." An IU post not quite two years ago told us about one such scheme, The indiePENdents.org Seal. If you peruse the comments you'll see that the reaction of the IU author community was mixed. Those who have bypassed the gatekeepers are, as you might expect, reluctant to embrace anything that appears to be aimed at closing the gates, although if we're going to be realistic, it's extremely unlikely that will be the end result of any of these ideas.
I think the best discussion of this "Tsunami of Crap" are the thoughts from indie author, cheerleader, and (dare I say) pundit, JA Konrath. His contention is that readers easily avoid the bad stuff while finding the good. Konrath mentions the "crummy cover art, the poor description, and the handful of one star reviews" as a few of the clues a reader has to avoid the worst books out there. A weakness any of the "seal of approval" ideas have is that to most readers, the seal is meaningless. It might be meaningful to an author who makes it through the gate, but isn't of much value beyond a feeling of validation. These programs have another problem. Who does the vetting and what do they get out of it? Those I've seen thus far either use a small number of volunteers, which limits the number of books that can be evaluated or result in concerns about conflicts of interest.
Book Vetter is a relatively new site that came to my attention recently. Its goal is to help two parties in the indie ecosystem, authors and book bloggers, with the result of improving the quality of the books that go through their process and when a book is ready putting it on the fast track to obtaining reviews from the book blogger community, boosting discoverability. It shares some aspects with other sites and services, writing critique sites, book blogger lists like The IndieView, and even those "seal of approval" sites. However, it doesn't have the same negatives as some of these sites and combines those aspects of these others in a way that I think might result in something where the whole is greater than the parts.
Indie author Marc Brackett conceived of the Book Vetter site and its process and gave me logins to dig around the site viewing it from both an author's and a reviewer's perspective. Assuming I haven't misunderstood or missed something, this is their process in a nutshell:
1) An author signs up as a member of the Book Vetter community and submits their book which includes filling out a profile describing the book and its contents. This profile includes details such as explicitness of sexual content, potentially offensive language, and other hot button content, along with genre and a book description or blurb.
2) The book is made available for other authors to read and review. These reviews are private and intended to uncover issues that still exist in a book the author might have thought was ready for a wider audience.
3) The author then fills out a form that defines his or her reading preferences. Based on these they're given an opportunity to review books by other authors. An author is required to do a minimum number of reviews of other books in order to access the reviews done of their book.
4) If the initial reviews uncover issues with the submitted book the author feels need to be addressed, they would rework the book and resubmit it.
5) Once a book receives six reviews with an acceptable rating it is considered a "vetted book" and ready for a larger audience.
6) Participating book bloggers also fill out the form to define their reading preferences. They're informed of vetted books that meet their reading preferences that are available for review. They can peruse that list, looking for books that interest them, and request a copy in their preferred format to read and review on their blog.
7) As an additional service for bloggers, Book Vetter provides a form that can be embedded on their site, to help manage the submission process for books that haven't gone through the vetting process. An author submitting a book through this form is asked to provide the same information about the book as one submitting the book to the vetting process. If the book doesn't meet the bloggers reading preferences an automatic email is sent that tactfully says, "thanks, but no thanks." Those submissions that make it through this filter are then forwarded to the blogger who can decide to accept or reject the submission. This form is intended to reduce the amount of "author spam" a blogger has to deal with by partially automating and streamlining the submission process.
After poking around, getting a feel for what was there and what Brackett is trying to accomplish, I think this site has some possibilities Here are a few of my impressions, both positive and negative.
The site is still underdevelopment and while there are books and authors signed up and going through the vetting process, none have yet made it through. As Beckett explained to me, "We are attracting a core group of serious authors but the site is far from finished. People want a finished process that is error free and has large numbers of users. So at this stage we are not for everyone, we do have errors, we do have areas we need to better explain and refine, and it's not all going to happen overnight. However to make all this happen we need real users, focus groups or test users can only take a system so far."
I like the idea of using crowdsourcing, authors critiquing books by other authors. Those who are benefiting the most from the process are also contributing to the process. Beckett mentioned a benefit to authors I've seen happen elsewhere which he hadn't anticipated, an author's own writing skills are improved by reading and evaluating the writing of others, especially when some of those books are less than perfect.
One thing that is a negative, or at least likely to be perceived that way, is the vetting process is likely to be time consuming. As the Book Vetter community grows, the amount of time to get through the process should decrease, but some time will be required for an author to do their part in reviewing other books. However, from my experience reading hundreds of indie books the most common problem I encounter is books that were rushed to market. Many a great idea falls short of its potential when the author doesn't take the time to apply that last bit of polish. This process is a way of insuring that your book is ready.
The "seal of approval" aspect of this process is becoming a vetted book. But you'll note that there is no fancy sticker to put on your book with an implicit claim that this will mean something to a potential reader. Instead the focus is more tightly defined, with the vetting process designed to attract book bloggers, a segment of the reading public easier to target.
The benefits to the review blogger are significant. First, the process provides a buffer between reviewers and authors. The lack of this buffer is the cause of many problems reviewers experience. The vetting and process of matching vetted books to bloggers based on reading preferences increases the chances of any particular book offered will be one the reviewer will enjoy. The submission process available for non-vetted books will be an immense help to bloggers in managing their submission process. I expect many review bloggers will find the benefits very attractive.
Although the main purpose of the vetting is as a quality check for authors and a filter for book bloggers, when a significant number of books have made it through the process a listing of vetted books would be of value for readers, just as with the seal of approval sites. But unlike those sites, attracting that audience isn't required for the process to be beneficial to the other stakeholders.
There is currently no fee associated with using the Book Vetter process and no immediate plans for this to change. The FAQ on the site hinted at as a possibility in the distant future. In an email Brackett assured me that if they were to implement a charge it would be a small amount (low two figures) paid by authors to offset costs. This doesn't seem unreasonable to me.
Now I'm curious what the readers of IU think. Does this process seem like it could be of value? What are your questions, thoughts, and concerns?