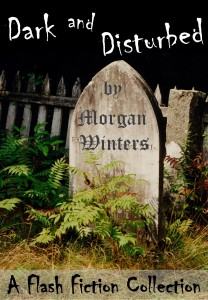 This collection of 25 flash fiction stories features darkly humorous and sometimes creepy works ranging from a ten-year-old serial killer to talking woodland creatures. Each story includes a written prompt and a full-color photograph, so the reader can see how they were twisted to be dark and disturbed.
Dark and Disturbed, the flash fiction collection by author Morgan Winters, is available from Amazon US, Amazon UK, and all Amazon channels.

Don't forget, you can cast your vote for trailer of the month on May 31, 2014 at 5 p.m. Pacific time.