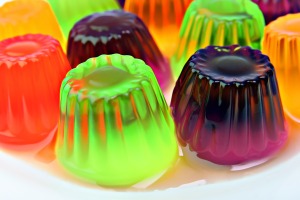 If you had told me four years ago that I would be reviewing books on a regular basis, I might have looked at you as if you had suddenly sprouted a rainbow-coloured big toe on your head. Me? A book reviewer? You're havin' a larf!
But, reviewing is what I started to do. It marked the beginning of my 'deep and meaningful' (relationship) with my new Kindle three years ago. Well, my first Kindle. I've divorced six and am on my seventh now. (Don't ask.) Zsa Zsa Gabor has got competition, let me tell you.
And so my reviewing blog was born. It's a bit of fun for me. It will be something I can look back on in my dotage, when eyesight and memory are fading and reading is a losing battle because I'll lose the plot…literally. I'll be able to look back at all the books I read when I joined the digital book revolution. And fun it has been. Overwhelming too. I've been inundated with books to read by generous authors, who have given me their pride and joy to review. Some I know are disappointed I haven't read them yet, but there are only twenty-four hours in a day, and way too many of those are filled with must-dos. I will honour my promises, though.
What has come as a shock is that, call it naïve if you want, the reviewing process is not all sunshine and roses. I've enjoyed ninety-five percent of the books I've read. I don't use a star system on my blog, but if we go by the Amazon ratings, that ninety-five percent are three stars and up. In my book, that makes them good books. Now…I'm asked to give an honest review…so, that's what I do.
What has recently been a shock to me is the reaction of authors (let me stress…very, very few) if I didn't enjoy their books. I was recently the victim of some unpleasantness from Mr Disgruntled (let's call him Mr D) because of a one-star review. I was called some not-so-nice names by him and his followers, attacked on Amazon by other five-star reviewers, privately messaged and Facebook-blocked.
As some of you know, I'm incredibly supportive of the indie community and very protective of it when it's attacked by the staunch followers of traditional publishing. But those actions of one of the bitter few did momentarily call my support into question. That's it, I thought. Blow the lot of you. I'll stick to trads, thank you very much. This is supposed to be fun. But…I can't do that. Look at all those good books I'd be missing out on.
The contributors here at IU have written various articles about how to react to unfavourable reviews, so I'm not going to go over that ground again. But Mr D blocked some of my Facebook friends too, some of whom might have liked his book, as would have some of their contacts; he has managed, exponentially, to lose a number of sales and readers. We all have diverse tastes and standards. They're not going to read any of his books now, nor are many, many others who know of the incident. Not because they're supporting me, let's be clear, but because they simply don't need that sort of grief in their lives. And actually, I might have read a second novel by Mr D. I don't dismiss authors on the basis of just one book I didn't like; writers learn and grow. Except, in this instance, I won't.
I'm sure that, out of the next hundred books I read, three or four won't pass muster. No, wait. Won't pass my muster. (Let's not forget, that reviews are merely an opinion.) Even more crucially: Mr D mustn't forget that I won't be the last person not to have enjoyed his book.
I don't agree with those people who won't post bad reviews. It just blows the whole reviewing system out of the water–in my opinion. Books are for readers. They're entitled to all viewpoints. Someone's sow's ear may well be someone else's silk purse. Everyone is different.
I don't know which authors are in the top ten of the New York bestsellers' list. I haven't looked. But I'm betting my bottom dollar not one of them outed those people who didn't like their books. What Mr D is doing is, metaphorically speaking, holding a reviewer at gunpoint and saying, like my book or else.  And worse, putting a black cloud over the indie community, which is still struggling to assert itself.
I teetered and wobbled for a very, very brief instant. I'm at a time in my life when I don't have to do things I don't want or don't like to do. However, I'm a very determined and focussed person. I finish what I start. So, onward and upward. I'm off the life-support now. I'm going to go and put my feet up and continue with the very good (indie) book I'm currently reading.
Ultimately (sadly), I've become a little sceptical in my formerly rose-tinted reviewing world. In that vein, my belief is that the successful author is the one who hopes his book will please everyone and that the unsuccessful author is the one who presumes and expects his book will please everyone.