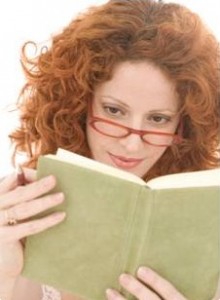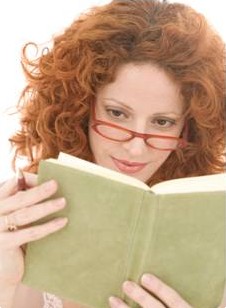 A few weeks ago I travelled back in a time warp. I attended a writers festival and discovered there are still some rickety, old fences being propped up by the pomposity of the old gatekeepers.
The writers festival in question is truly a magnificent event. It's held at a library and the organizers are exceptionally generous in giving time to self-published writers alongside agents and publishers from the traditional world. This was the second year they've invited me to speak and a few months previous the same group even hosted me one evening to give a reading. The organizers offer a balanced blend of information for writers. These are progressive people who understand the current state of books and publishing. I sat on an early morning panel and there were five of us. Four were self-published authors and the fifth was a well-known local traditionally published writer who was a nice addition to the group. For sixty minutes we talked about connecting with our readers, working at our craft and producing professional product. We answered questions from the one hundred and fifteen audience members and tried to pass along the information that has been so freely given to us.
The second panel was comprised of representatives from publishing houses as well as a woman who has formed a hybrid agency. She offers representation to authors in the hopes of securing a publishing deal for them but she also sells services to those who want some help self-publishing. So, in terms of formatting, cover design, editing, and marketing her company will handle all those for a fee. There are indeed some authors who don't wish to network and learn how to do these things on their own. I wish there weren't. I wish everyone would check out the information that's provided on sites like Indies Unlimited and do it themselves but that's not always the case. So, this company provides a service. I don't know what the cost of the service is but I hope it's reasonable.
The members of the second panel spoke about what "they" were looking for. They talked about what "they" wanted from authors. One woman gave the tired, old story of how most queries to her office don't get read because of grammatical mistakes within the query letter. When an audience member asked the representative from one of the publishing houses about book signings and what his company does to promote its author's work the representative answered that unfortunately book signings have become too expensive to facilitate and they can't justify them any longer. It made me think of the signing I organized at a local store last summer where my significant other stood at the entrance with a plate of homemade cookies. We filled that store and weeks later the staff was still raving about it to their customers. Oh, and the store sold a number of books that day, some were written by me and some were not.
Other questionable facts handed to the audience were that formatting an e-book is extremely expensive. They made cover design sound as though it was far too complex a process for our uninitiated ears to understand. And, the doozy of them all was that e-book sales currently account for twelve percent of the market and is in a state of decline. Like many other self-published authors I manage to produce my books by utilizing professional editors, formatters, and cover designers. And as far as I can determine e-book sales are not declining.
The room became very hot for me as the second panel relayed their information so I stood in the hallway and continued listening to them. As I listened I realized there was one glaring difference between the two panels. During the first panel, the other self-published authors and myself kept mentioning the "R" word. Our focus is on our Readers. We talked about connecting with readers, producing professional product for our readers and becoming better writers in order to gain more readers. The panel of traditional publishing experts mentioned the "R" word once. Just once. And, that was from the hybrid publishing company representative as she outlined the services she sold to authors.
As their session wrapped up an author from the audience asked one of the gentlemen from the publishing house what they were doing differently now that self-publishing was growing and how the advent of e-books had changed things for him. He said that his company had changed virtually nothing in terms of the way they do business. They were still doing things the same way they always had. Unfortunately, after listening to them I had to agree. That was very apparent.