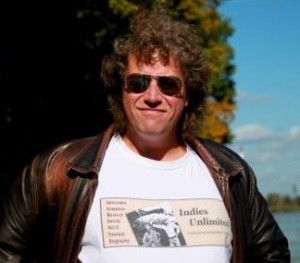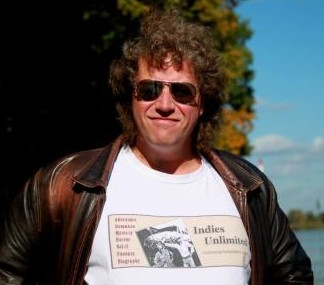 The news you read may not be the news you need.
The big story over the last few weeks also happened to be an almost non-story, but this is what makes the internet such a remarkable thing. On the one hand, sudden global exposure can give an important but off-beat issue the publicity it truly deserves, while on the other hand, less important news gains more notice than it can justify. This is caused by journalists having to meet a constant demand for new content, and these stories tend to follow a similar viral pattern.
Thus it was last month with the great Amazon vs. Hatchette bake-off.
It began with tweets from disgruntled Amazon Prime members, who'd suddenly noticed three-week delivery times on new Hatchette titles. Three weeks' waiting for a Prime member? Scandalous! Almost immediately, The New York Times was on the case with: "Amazon's secret campaign to discourage customers from buying books by Hachette, one of the big New York publishers, burst into the open on Friday." The NYT followed up with a blog post laced with dark words like "extortion" and "mafia", while quoting Jeff Bezos saying of the mighty Amazon: "We talk when we have something to say." Damn, if only they'd had a picture of Bezos stroking a furry white cat and ending his statement with "Meester Bond", our nightmare of Amazon's world domination would be complete.
But it would be unfair to blame the NYT. The digital news market is as highly competitive, and almost as completely saturated, as the digital fiction market, and the NYT needs to get eyeballs on its stories. Fortunately, after the outrage comes the circumspection, as sober and better-informed voices join the fray. By far the most impressive of these was author David Gaughran, who takes the whole issue apart, piece by piece. This should make every reader see the matter for what it truly is: A tough negotiation between two businesses who are each trying to wrangle the best deal from the other – and not much else.
Nevertheless, well-known industry commentators couldn't resist the opportunity to capitalise. Mark Coker at Smashwords insisted that the only way for authors to show Amazon their mettle was for them to publish their books with, er, Smashwords. Hugh Howey took Coker to task for that, and made the neat semantic point that Amazon, in fact, doesn't actually pay self-publishing authors "royalties" because self-publishing authors are actually publishers, and only actual publishers pay actual royalties… Or something (and thanks to my fellow minions Al and Yvonne for drawing my attention to those posts).
Of course, like so much on the internet, once the average reader realises it's not such a big deal after all, and words like "extortion" and "mafia" were just a touch hyperbolic, they'll forget it and move on to whatever the journalists have found which they can next get everybody fired up about.
However, while that hullabaloo is choking up cyberspace, it's possible for much more thought-provoking stories, which certainly have greater relevance to Independent Authors, to slip below the radar. Author Alan Skinner, writing in The Guardian, eloquently explains where he believes the self-publishing revolution is heading. Rather than the popular perception that the industry has been properly democratised, Skinner is concerned that Amazon has in fact become the oft-claimed public slush pile, with thousands of unknown authors self-publishing to Amazon in the hope of selling enough copies to get picked up by a traditional publisher.
Skinner's conclusion? That Independent Authors need to group together into collectives to help each other. I've heard there is quite a good collective of talented scribes somewhere around here. Now, where did I see it?