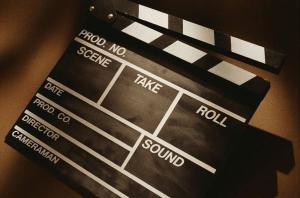 Many people are intimidated by the thought of making video trailers for their books. I used to be. Then Carol Wyer taught me how to use Animoto, and I became a video trailer-making junkie.
A lot of people just take their book's description, type it into frames, and then show those as a slideshow with music. That really isn't going to draw the interest that could be garnered by this visual media.
You need very little to make an effective book trailer video. And, depending upon what platform(s) you use to create your video, everything you need may be at your fingertips. Here are a few tips I use which you may find helpful:
1. Images. Think about two or three images (besides your cover) which best represent themes or clues or key elements in your book. In "The Merry-Go-Round" by Donna Fasano, the plot revolves (omg, am I witty or what? Get the pun???) around an antique merry-go-round. Since my photographs of the one in Ocean City, Maryland were in storage, I hopped on over to pixabay.com and got some royalty-free images there.

2. Accolades. Got any? Flaunt them. I usually open with "from award-winning author" or from "best-selling author" like in this video for TJ Perkins.

3. The Rule of Seven. Put it to work for you. (Lynne Cantwell explains it here.) Use your book's cover at least twice if possible. If you can, chop your book's cover up and use pieces of it. The cover for Stephen Hise's Upgrade made it very easy to do that.

4. Music. Sites like Animoto provide royalty-free music. My favorite site for that is Kevin MacLeod's incompetech.com. Choose music that speaks for your genre. Incompetech makes that SUPER easy as you can search by "mood." My favorite music, however, is a song written and performed by my talented brother, Russ Brooks, which sets an infectiously pleasing tone for this Mr. Pish video.

5. Length. Goodness gracious, people sure do like to argue over this one. Seriously, people – television commercials are 30 seconds long. Do you really think a three minute video is going to hold someone's attention? Just agree with me and we'll all be happy. Well, I will be, and that's all that matters. Indies Unlimited will only feature videos under 100 seconds. That's just how we roll.
6. Review clips. Yessuh, put those reviews to work for you. Snag some short comments from excellent reviews and put them (usually at the very beginning) in there to grab the viewer's attention.
7. Actual video. People like shiny things that move. So, if you have actual video footage you can include, do it. This video is extremely old and needs to be redone, but you can see the difference between watching Mr. Pish exploring and just seeing a slideshow of it with sound:

8. Links. Don't forget to tell people where to buy your book. If your website name is short, include the link. Otherwise, put that link in the description of the video. People will never remember it once the video is over if it's too long.
9. Have fun with it. If you don't have fun with it, no one else will.
Check out our new Video Trailer Resource Page for links to royalty-free images and music, tutorials on Animoto, Xtranormal, and YouTube, and more.