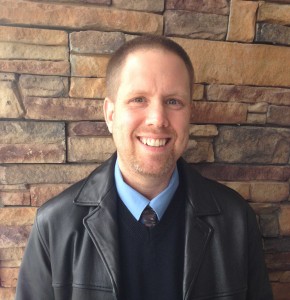 Guest post
by Mark Hamner
William Faulkner famously said, "In writing, you must kill all your darlings."  He was, of course, talking about having the guts to eliminate superfluous prose, chapters, etc. from your work.  However, as I was completing my third book, Cinder's Reach, I had the task of killing one of my darlings in a very different way.  As a caution, I should note that everything from this point on should be considered a spoiler for those who are considering reading The Echo Chronicles.
My Echo Chronicles series revolves around four central characters: Trin, the protagonist, Cipher, his best friend, Creed, the hothead, and Dalton, the nice guy.  As I progressed through the books in the series, it became clear, both in my own mind and from my conversations with others, that one of my characters had become the clear favorite.  To my surprise, that character wasn't Trin; it was Cipher.  Something about the fact that she never stopped trying to help others despite the fact that she was, herself, fairly messed up, really drew people to her. Trin was leaning on her more and more, and she was constantly putting her own life on the line for him and the rest of her friends.  The world inhabited by my characters is extremely volatile and dangerous.  Early on the thought struck me that it wouldn't be entirely realistic for my characters to continue getting into dire situation after dire situation only to come out relatively unscathed.
I had considered killing Cipher early on, but it was always an internal debate.  Part of me wanted to let her death show the gritty realism of their world, but part of me just really, really liked her character.  I found myself thinking, "How would Trin survive without her?"  Then something happened that ended my debate.  Just before I began writing my third book, the real world intruded; I lost my mother.  It was unexpected; it was unfair.  And, once I finally got back to writing, it solved my dilemma: Yes, losing Cipher would destroy Trin.  Yes, it would be hard for him to go on.  But I knew I could no longer keep her alive just because I liked her.  In the real world, people die no matter how painful or inconvenient it may be for those left behind.   So, at the end of my third book, Cipher saves Trin yet again…and dies for it.
Of all the events that happened in my series, none has been more controversial than Cipher's death.  One reviewer said simply, "I want to punch you in the face – hard."  I've been asked to explain myself, to go over what I was thinking, why I would do such a thing.  I stand by my decision; it was ultimately the right thing for the series for a number of reasons.
I think that killing a central character has become almost commonplace today, especially on T.V. ("tune in, we're killing someone off!")  I in no way advocate killing one of your mains for shock value or to one-up the last death.  Deaths in writing can happen arbitrarily, just as they can in real life, but in writing I believe it's important that they still serve the larger story in some way.  Cipher's death spawned a rebellion and her bravery to the very end gave people hope, showed them that they could fight back.  It also forced Trin to face the final conflict on his own two feet, without any crutch.  It allowed my protagonist to grow up and gain the courage he needed to move forward to the end.
Killing one of your characters can be hard, especially if that character also happens to be your favorite.  It should never be done for shock, nor should it become a frequent occurrence, but if done right, and for the right reasons, it can move the story forward while providing growth for the characters that remain.  That's my take; I'd love to know what you think!
---
Mark Hamner is the author of The Echo Chronicles series, an independently published young-adult post-apocalyptic series. All four books in the series, Echo's Remnant, Empire's Rise, Cinder's Reach, and Hope's Defiance are available now. Mark lives in Louisville, Kentucky, with his wife, his daughter, and his twin sons. In addition to writing, Mark enjoys hanging out with his wife, playing with his kids, and blogging about his writing experience. Learn more about Mark and his writing from his blog and his Amazon author page.