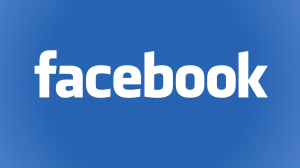 The new Facebook layout is finally here.
Most of us now have the new Facebook "Look" on our Pages. As with any change, it's time to do a little housekeeping and update a few things so you can get the most out of your Page. With these tips, you'll have your Facebook Page in tip top shape in no time at all.
1. About – This section has migrated to the left sidebar. It's in a fixed position just under the "Likes" section. You'll want to check to see that the information you want displayed is still there. You can edit the section by clicking the little pencil icon in the upper right hand corner. In a nice move, Facebook has added your website URL in this area. Now you can take your link out of the description if you want and make better use of your 155 characters.
2. Cover Photo Area – The biggest change here is that the Like, Follow, and Message buttons have moved onto the cover photo. You might want to double check that it is not covering any important graphics or info. Here are the new specs on the images: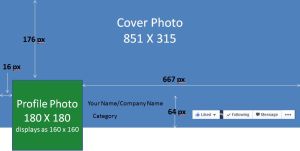 3. Apps and Tabs – These have migrated to the left sidebar as well. You can change the order by clicking the pencil icon in the upper right hand corner of the area and choose "Manage Sections." If you have a newsletter sign-up tab, you might want to make sure it's at the top of the list.
4. Liked by You – You'll find the Pages that you "Liked" displayed at the bottom of the left sidebar. You do not have the ability to edit this feature, so be sure that you want to "promote" other pages before you "Like" them through your Page. Facebook determines what "Likes" it wants to show—up to a maximum of three. Keep in mind that these are Pages that you have "Liked" through your Page, not your personal profile. So in essence, you might be promoting your competition on your own Page. That is not so much the case with us writer types, we love to promote each other, but if you are running a business Page it might make a difference.
There's a rumor that the "Notes" section is returning toward the bottom of the Page. This is a long form blog post concept that Facebook had back in the earlier days. It hasn't shown up on any of the Pages that I manage … yet. If it does appear, you'll want to make sure that you post something in there because it may contain material from years ago.
So far, the changes have received mixed reviews. As with anything in social media, it won't be long before they redesign them again. What's your opinion? Do you like the new look?