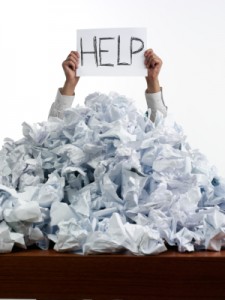 Like a number of my author friends, I took a good long inventory of my publications when Kindle Unlimited went live. There are, and probably will be, so many variables to the success of this program, and I'm leaving those for the other minions to write about. In fact, Lynne Cantwell wrote a really good article about KU recently. But I needed to make some calls about my own participation. Did I want to move any stories back into KDP Select? Move any out? Write a couple new ones for the program? A tough call, because recently I'd spent some time and energy prepping three titles for Smashwords and their online distributors.
While I was making these decisions, though, I landed on a short story I'd written a few years back and loaded up to Amazon: one of the first stories I'd self-published. It reminded me of how excited I'd been about the process. Learning how to do my own formatting. Screwing up my own formatting. Designing my own cover. Learning I had no business designing my own cover. Getting input from wonderful people in various writing groups. Wanting to punch walls because the paragraph indents refused to cooperate, because I couldn't find the perfect stock image. I got some help from the lovely KS Brooks, I made some mistakes, and I eventually published it.
But when I looked it over last week, I realized a few things. Mainly, how much I've learned about self-publishing and writing in a relatively short period of time. For one, and for lack of a more genteel term, my cover sucked. I mean…can you say "self-published author and burnt-out graphic designer with enough Photoshop skills to be dangerous?" Yeah. It was practically broadcasting the fact in neon lights.
Then I started reading it. The story was fairly sound but clunky and wordy in spots. And—oh, facepalm—there was a typo in the FIRST PARAGRAPH. I am an editor. These things are not supposed to happen.
Well, I changed that right away. And the cover redesign is in progress. But as I read the story, I realized that being unsatisfied with my older work is a good thing—a really good thing. Okay, my dreams of being an Olympic gymnast or of playing second base for the New York Mets are probably not going to pan out. But twenty-five years in, I'm still growing as a writer, still learning, still wanting to improve. Still seeing places to improve. And that's an amazing feeling.
I'm glad I looked.
Writers, what are your personal benchmarks for growth in your own work? Readers, ever gone back to the early works of a favorite author and noticed the difference?