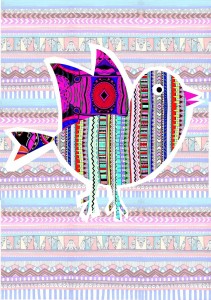 Last week we wrote about the Twitter Twelve—minimizing the time it takes to effectively use Twitter. This week we'll focus on getting your Tweets noticed. Here are some simple steps you can take to get more visibility on Twitter and grow your platform.
1. Be Yourself – As with any platform, keep it real. Don't try to be someone you're not. You see all kinds of Tweets out there. You don't have to mimic others. The social media world will recognize a fake faster than the lifespan of a single Tweet (which isn't very long.)
2. Get Personal with Retweets – When we share, we tend to click the Twitter share button and hit "Tweet." This is a time effective way to engage, however, take a moment and add a question like, "Does this happen to you?" or "What do you think?" People are more apt to engage when asked a question. Or, you can add a comment like, "Must read for writers."
3. Pictures – The same holds true for your Tweets that holds true for any other post. If you can attach a picture you'll get on the average 300% more views. There's a cool tool from Twitter that will attach a picture to your Tweets. It takes a little working behind the scenes on your website, after which you'll have a picture included with every share. Twitter Cards enable you to attach photos, videos, and other media automatically. You can find the step-by-step instructions here. You can choose between several options including a card to share a photo, a collection of photos, a video, or even product info.
4. Keep it Current – Check out the trending topics and hitchhike on the cause. If you're going to do this, don't forget #1 above and keep it real. You can see the "Now Trending" topics on your Twitter profile page. If you use Tweetdeck or HooteSuite, you can set a column for Trending Topics so that you're always on top of the action.
5. Lists – Last week, I read several comments about the Twitter Twelve and how it is impossible to condense it into twelve minutes. This might be true, but if you can reduce the time it takes to manage Twitter, you've scored a victory. Is your Twitter stream out of control? Create specific lists of people so you can focus on relevant and important topics or relationships. Now you can jump into the list and see what people are saying. It's a quick and easy way to zero in on what's important to you and the people you engage with and respect.
There's no right or wrong answer to handling your social media time budget. However, little tricks like the five above will get you more bang for your buck. A little practice and things should move quicker as you master your Tweets.