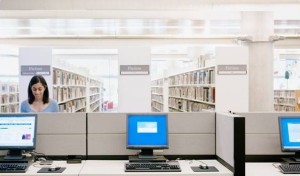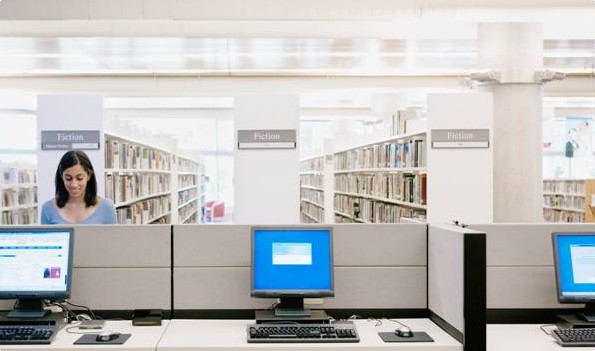 Up here in beautiful, scorching hot Vancouver, we have some incredibly progressive people working at our local libraries. Over the past couple of years I've been invited to give readings, sit on panels, and teach workshops at several of their fine facilities. These are large libraries and they cater to thousands of patrons. And, I'm the self-published guy, so I'm a little harder to find. Fortunately, through the creative use of smoke and mirrors I've made myself so loud that I can't be ignored. And, they carry my books and their users borrow them from time to time, so, I've become known to some extent, locally. The largest library is the Vancouver Public Library. This is truly a magnificent building and it's situated right in the middle of the city. They called in a bunch of us author-type people last month for a meeting. When they told me in their invitation email what the subject matter was I couldn't wait to attend.
The library wanted our input. They wanted to know how to connect with the local self-publishing community. They began the meeting by telling us they didn't know exactly what they were doing. I've heard the most intelligent people I've ever met say exactly the same thing. The only way we can grow and learn is to realize that we don't know something. So, I loved hearing that. After their introduction, they broke us into groups and asked us to address several questions. The gist of the meeting was that they want to serve the local author community more effectively and in particular – the self-publishing community. I told you these guys were progressive.
One of the questions I had was, other than major releases, how they decide which books to order for the library. Bear in mind this is a Canadian library and the US may differ. Apparently the library employs a team who scour literary magazines searching for books that have been reviewed by a recognized literary publication. I imagine this is in addition to catalogs they are supplied with. So, if a self-published book has been reviewed by one of those hard to infiltrate magazines the team may order it for the library. As many Indie authors know – that's a tough nut to crack. This was where the conversation became really exciting. They wanted to know how to find out about our books. Yes, they did!
I had a number of ideas as did many of the other authors in attendance. And then afterward some of my online colleagues had great suggestions too. Stephen Hise suggested a designated submission page on their website where authors could submit their work. K.S. Brooks sent me the link to a library in Arizona that has a similar system. In case you'd like to take a peek, here it is. There were other suggestions too and it really made me think. It's fine for us to imagine having our books everywhere. We want our print books to be in libraries and corner stores and major bookstores, but if we don't have a road map or plan, we're not going to get there. We need to bridge that gap.
There were other items discussed in terms of how the library could connect with the Indie community and I offer the question to you. When a new book is released by a self-published author and it performs well I hear about it, and you probably do too. We're in our own little insulated world. We need to un-insulate. We need to find ways to have a connection between that other world and our world. How can we bridge the gap, not just in Vancouver, but in every community? Have you found a way to connect with your local library or community? Do they know who you are?