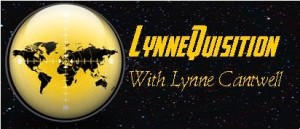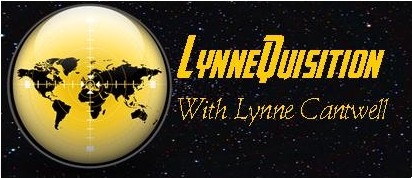 You may know Rachel Thompson best as RachelintheOC on Twitter, or you may know her through her social media consulting firm, Bad Redhead Media. But Rachel is also an award-winning indie author. She has written two humor books, as well as a book of poems and essays about sexual abuse called Broken Pieces. Rachel has graciously consented to take a seat in the comfy chair and tell us about how she uses activism in connection with her work.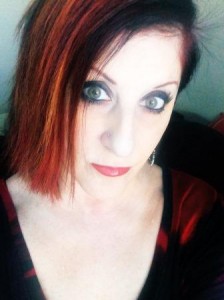 Lynne: Broken Pieces takes on a tough subject — sexual abuse. What prompted you to write it?
Rachel: I had previously written two humor books, A Walk In The Snark and Mancode: Exposed which had both done quite well on Amazon, hitting #1 on the Humor categories (paid). When it came time to work on my third book, an old boyfriend had connected with me on Facebook and three months later committed suicide. Concurrently, I was dealing with coming to terms with the childhood sexual abuse (at age 11) at the hands of a neighbor dad. Writing another humor book just wasn't in the cards.
Lynne: I've got a traumatic experience or two (or several) in my own past that I expect I'll write about someday. But many authors shy away from writing about these sorts of things. How would you encourage them to re-think their avoidance?
Rachel: Shame is a big factor, particularly for survivors of sexual trauma. I've worked with a number of assault survivors and my message is this: whatever happened isn't your fault. You have NOTHING to be ashamed of. And if the people around you have a problem with it, that's their issue, not yours. We all have a right to tell our story. And the next part is crucial: give yourself permission to write the hard stuff. If you can't do it, I will. It's okay. Even if you never share it, write it. Nobody is standing over your shoulder telling you, 'You can't write that!' Most people don't even know or care what we do. They're too caught up in their own world. So get over yourself and just write already.
Lynne: Thanks! I'm going to try to take that to heart. But let's talk for a minute about promotion. One (slightly skeevy) advantage to writing about a tough or controversial subject is the ability to use the subject to leverage interest in your book.
Rachel: Well, you have to have a genuine interest in what you write about. I've been quietly involved in advocacy for women and children for over twenty years. It's only now that I published Broken Pieces that I've connected with dozens of survivors and have established #SexAbuseChat (on Twitter every Tuesday, cohosted by certified therapist and survivor herself, Bobbi Parish), as well as a private Facebook group only for survivors of CSA (childhood sexual abuse) — male or female. This isn't therapy — we're very clear about that. It's group support only, which can be a safe place for survivors to find support.
To answer your question directly, I think anyone who goes into helping others for the sole reason of selling books will come across as disingenuous. I make it clear that I'm not a therapist and I'm not part of the community to find clients or troll for readers. That is so distasteful. But there are plenty of people out there who do that.
On the other hand, it is possible to open a dialogue in a way that creates interest in difficult topics, so to that end, I have branded my blog as "real life experiences" so blog posts (my own and guests) are about just that. You won't find fluff and silliness on my author blog (RachelintheOC.com), but you will find fascinating, personal stories at a level of honesty you don't normally see.
Lynne: Good for you for taking on this important work. Are you working on another book?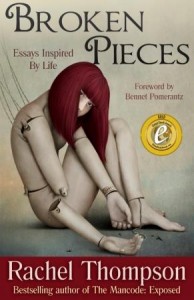 Rachel: I am! Working on the next Broken book, Broken Places, which is about two-thirds of the way written now. I'm setting aside time in August to get it done. Then I'm finishing up Let's Deconstruct: Social Media for Authors (with my editor Jessica Swift) through my publisher Booktrope. That will be released before Christmas. I'm also working with Bobbi and Athena Moberg on the #NoMoreShame Project, an anthology of survivor stories. We are very excited about this project, the first in a series of survivor projects. More information to come!
Lynne: Looking forward to it, Rachel! Thanks for stopping by.