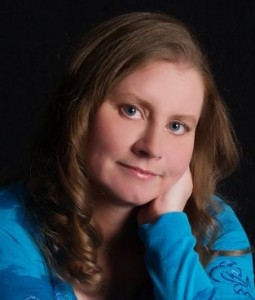 Summer's almost over and I find myself languishing in writer's hell. The kids here in Kentucky are getting ready to go back to school, and I personally feel I have little to show for it in a literary sense. Sure, the first six months of the year I was busy publishing three new books, but after June, things got blurry. Where had my focus gone? How could I get it back?
It's hard juggling two very different careers. Farming requires a lot of outdoor work, while writing is usually reserved for the relative peace of my office—although having six dogs in the house means it's never truly quiet! And then there's a new other factor: my husband and I decided to expand the poultry side of our farm business. So I've spent the last three-plus months dealing with baby chicks, ducks, and turkeys. Oh, sure, they look adorable and everyone wants to cuddle them, but they are A LOT of work. Collecting eggs, checking incubators, feeding, cleaning, rotating into larger homes, and finally hoping the rest of the flock will accept them, is a time sucking task. I've spent more hours covered in feathers and poop than pounding out my next great masterpiece.

As the saying in Star Wars goes: "The force is strong in this one." I have an incredible urge to write. I can't even sleep at night because my characters are driving me nuts. It's a passion, an obsession, and probably a mental disorder. But I must write. Being so busy this summer has played havoc on my psyche. I want and need to produce words on page, but the poultry demands attention. So I came up with a simple idea to keep focused, motivated, and hopefully draw some folks to my usually forgotten blog: I'm writing a YA sci-fi in installments and posting them weekly on Fridays.
The idea for Servo popped into my head late one night (as usual). I'd never written YA, so this was going to be a new venture. I wrote a basic synopsis, characters, and a few points I wanted to remember. Then I sat down and began to write. After four or five chapters it was time to put the first section on the blog. I decided to post scenes that ran about 600-800 words.
An IU post about Wattpad drew me in. I figured the more exposure to this new book, the better. So I signed up, and along with my regular blog on Blogger, put the first part out. I did some "advertising" on my Facebook pages and within a day or so, was receiving excited messages from some of my loyal readers. And even better, new readers were now discovering my work. I was pleased that this little venture was working.
Now I had motivation to continue writing—even if it's 200-1,000 words a day. And I have responsibility to my fans to get that post out every Friday morning. Yes, I'm giving this book away for free; or am I? Once it's completed, I'll send it to my editor, and then publish it on the usual eBook websites and also in print. Will people buy it? Actually, yes. I've had messages from fans saying they can't wait for it to be published so they can buy a copy. And there's another plus: new fans that have discovered my writing from Servo may look me up to see what else I have out there.
With fall approaching, things on the farm might settle down. I'm looking forward to getting back to work on an historical fiction, another installment of Dar's Adventures in Space, and possibly one last part of my military thriller series. I'm hoping that time will be on my side and I can feed the passion that rages inside me.
If you'd like to read Servo, you can find it here:
http://sturgeoncreek.blogspot.com/