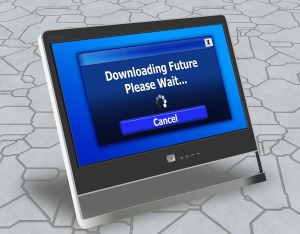 We write. Sometimes we write for ourselves and sometimes we write for others. At times, we look at what we wrote and think it sucks. Other times, we can't wait to read it to someone else. What you write and what you do with it not only decides your future but also profoundly shapes the world.
What?
The world around us is influenced by thoughts, beliefs, and contributions of everyone in it—both famous and infamous—including you. What is your purpose? Your Why? Do you understand what you bring to humanity? After all, nothing will have a greater effect on your level of success, fulfillment, and pure joy of life than the belief that you contribute something that no one else can offer.
I know, with billions of people on the planet, that's a lot of special purposes. The reality is, it doesn't matter how famous or well-known we are—it matters that each of us makes a positive contribution in life.
We all run in to patches where the words don't flow as well. Self-doubt creeps into the psyche. However, when we know our purpose or our "Why," positive things happen to help us on our path to fulfillment. When you back your writing with a purpose, there's a strong subconscious commitment to seeing it through.
When you understand your purpose, strange things happen. The universe rewards contribution. The next time you're stuck, instead of focusing on the part that gives you trouble, refocus your efforts on your purpose … your Why. When you've identified that, you'll find opportunities in front of you. The simple task of shifting your focus from the problem chapter or scene to your "Purpose" will open the floodgates and the words will flow.
Life rewards contributors. What truly separates successful people is that they are contributors. We all define success differently. Regardless of how YOU define success, understand that the payoff is in direct proportion to the contribution you make. That payoff may be in dollars, readers, or happiness. Determine your "purpose" and you'll find it easier to keep going. If it's easier to keep writing, you'll attract more readers and have your fans clamoring for more. Whether you believe in the 1,000,000 word concept or not, the bottom line is, the faster you hit that number … the more you've written.
Having a purpose behind your craft will make the road easier. It will give you the confidence to move forward, to take risks and to handle the bumps in the road. Having a purpose will uncover a power deep inside of you that will catapult your writing career to the next level. Here's what I know for sure, we all have that power. Dig deep to find YOUR purpose and you'll unleash your potential.