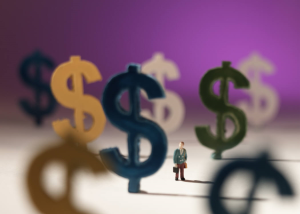 I attended elementary school in the seventies. As a kid, I knew what hippies were and one of our teachers even explained communes to us too, or more specifically, her opinion on the breakdown of communes. The teacher told us that the ideology behind communes – everyone contributing and helping each other – was a unique concept but ultimately the system would always break down. According to her, problems always arose and the lifestyle built on humility and benevolence would fall apart. They didn't all fall apart though. One of the more famous is Farm Community Commune in Tennessee. It's sometimes referred to as the Mundo sister's commune. It's still active, but they had to make changes too.
Those old hippies were paying it forward, just like many of us do today. Fortunately, in our ever-interesting world of self-publishing we don't have to live in a communal setting. Many of the authors who have excelled and managed to connect with thousands of readers have indeed paid it forward though, and they've passed along their time and knowledge to others. Their motivation varies. For some it's because they were helped themselves and want to pay back, and for others their mandate is to help professionalize our industry and raise the quality of presentation and content higher and higher. Both are noble intentions and I like to think I do my little bit to help achieve both aims. As authors we'll ultimately gain followers and perhaps readers by adhering to this philosophy. We're not the only ones paying it forward though.
There are many websites and blogs devoted to helping Indie authors. Some are review sites, some post information only, and some are co-operatives of industry participants. The mandate for many of these sites is simple – they want to help authors and readers connect. They want to ensure that self-published literature continues to grow, and again, that it's presented in a professional manner. The owners of the sites receive a meagre amount of revenue from their Amazon Associate links but often it's not enough to cover their expenses. Many of them have operated at a deficit and that's not fair. Even the hippies couldn't make that work.
We've seen tremendous growth in self-publishing over the past few years. We've gone from being the weird cousin who nobody wanted to sit beside at the family gathering to the cousin who might actually know what she or he is talking about. And now in some sectors we've reached the tipping point. We're pointing fingers and looking for skeletons in each other's closets. The commune is having problems. Fortunately this can be resolved.
The Mundo sisters were born into the Farm Commune as were many others. They didn't originate the commune, but they're well known because they made a film documenting their return home. Over the years their commune experienced similar challenges. After a while it became apparent that you can't just give everything away. There's always a breaking point. The commune members recognized this and made an important adjustment. They monetized some of their services. They had to. Good intentions may warm your heart but they won't fill your soup bowl. Today their commune offers paid services. The pricing is very reasonable but you still have to pay, and you can't pay with a hand-made macramé bag filled with homegrown turnips. They want money.
Some websites have recognized this and while attempting to remain true to their altruism, they are selling ads, or charging membership fees, or charging a premium to have an author's book jump to the top of the queue and be reviewed or featured in a more expeditious manner. That's where the finger pointing is happening. These sites, many of which are run by other authors, need to find a way to at least break even, or perhaps even produce some income while continuing to support the Indie community. And, they're doing what they can to accomplish this. The finger-pointers are accusing them of abandoning their principles. This isn't what's happening. It's reality staring us in the face. We cannot expect people to support us and our work and help further our industry without being compensated. There are two questions that need to be asked.
Firstly, does an online site that purports to be a resource for the self-publishing community have a right to make a profit; in fact does it have the right to reap a significant profit?
The short answer is that if you have a business you can run it any way you please. It's not up to the community or industry to decide how you operate, even if that business has a charter of ethics that is often criticized by the collective conscience of the self-publishing community. Yes, we're back in the commune.
So, yes, sites that are here to help us and our industry have a right to monetize their services. They can sell ads on their pages or do whatever they need to in order to pay the domain renewal bills and perhaps even earn themselves a few shekels. Many of the finger-pointers may even agree with me on this point and those who don't should talk to the Mundo sisters.
The second question is, where, oh where is the line in the sand? How do they determine which services to monetize and how can this be monitored in order to ensure that authors aren't being taken advantage of? The last thing we want is for authors to dole out for services that are useless or that they can accomplish by themselves quite easily.
Recently I've read convoluted descriptions on a couple of sites on how to have your book moved to the head of the line and have it reviewed within a set period of time. The descriptions emit more than a faint whiff of justification. After jumping through a couple or four hoops, and paying a fee, your book will be reviewed faster. The sites tell us that this is not purchasing reviews, it's purchasing a service. And, sites have promoted books on their pages for a fee since we all got here. In terms of who gets to choose which books are featured – the site owners control that. Not only is this going to happen – it has to happen. Many sites that we enjoy and rely on cannot continue to operate without finding a way to cover their expenses. And, they cannot increase the level of service they offer without generating revenue.
Is this monetization sometimes motivated solely by the quest for dollars? Yes.
And, this industry that has appeared for helping writers – are their intentions always honorable? No, sometimes they are not. There are some real skunks out there.
I believe in positive energy. I truly believe that good will prevail and if your motivations are genuine and you believe in paying it forward you will excel and succeed. The businesses (you better believe that's what these are), that have our best interests at heart will be the businesses that prosper. And, the finger-pointers are necessary. The Mike Wallaces of the world will keep us in check and sometimes the hypothetical questions they ask yield answers that result in unmasking less than ethical motivations. We need them. And, the sites that are recognized as having Indie authors' best interests at heart such as Indies Unlimited will continue to become more and more important.
We also need to develop a degree of trust. As I've mentioned many times, in addition to relying on sites like Indies Unlimited, Preditors and Editors, and Writer Beware, I also rely on my support group to guide me in terms of where and how to showcase my wares. We share information and determine which site is working and which is not (again, we're back in the commune). And, we talk about our experiences with the folks who run the sites we deal with. Books have taken off based on word of mouth (with no promotion), and the businesses that prosper will be the businesses that show us a return on our investment and run their companies in an ethical manner, and in many cases this growth will be because of you and I when we spread the word. And, the good will prevail and prosper. I know, I know; Kumbaya to you too. Now, I need to get back to the campfire, it's my turn to stir the soup pot tonight.