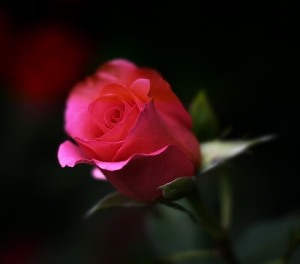 From the name of your protagonist, your evil antagonist, your main and subsidiary characters and minions, your chapter titles (if you use them), right through to the title of your masterpiece – do the actual names matter? They obviously matter to the creator – the author – but do they really matter to the reader, to the general public? In my humble opinion: You bet your life they do!
Names have a certain ring to them, and unless you're writing something that is deliberately farcical, or really tongue in cheek, like the old James bond movies, with Plenty O'Toole or Pussy Galore, you should use names that don't immediately snap the reader out of their state of suspended disbelief.
In real life, people use ordinary names in a way that will express their individuality. For instance, a solid, dependable name like James can sound so different: a young person might be Jimmy or Jamie, but those adaptations will soon seem out of place as the character matures. Jim or Jake may be appropriate, depending on the era, age and character of the individual. Depending on a number of variables, quite apart from age, a name may fit, or not; and era, socioeconomic circumstances and or political environment can play a part in that determination. Bond, James Bond, couldn't be anything but James of course. (Melissa Bowersock analyzes this a little more deeply in her article entitled What's in a Name.)
So how do you choose? Within the world of fiction writing the choice is entirely the author's domain, unless of course it's an historical fiction based around the lives of actual historical characters; for the purpose of this post, however, we'll stick strictly with fictional characters.
I find that I'm actually pretty lucky, in that my characters seem to just step up and introduce themselves, and unless a particular name, for whatever reason, seems really off I don't question my muse. It may just be that I've been around a long time, met a lot of different people, in many and varied circumstances, from every walk of life. I've found that just as real life can be stranger than fiction; often real life people, becoming themselves, look, think, sound and act like the characters they believe themselves to be, and if they don't have an appropriate name – one they can adjust to that character – they somehow acquire a nickname, or simply assume a pseudonym that more suits the character they are.
The naming of characters is an age-old subject and the kind of advice (rule of thumb) that is usually offered is all too familiar but, as with all rules and guidelines, it's probably best to be aware of the general guidelines so that, even if you choose to ignore them, you know when you're doing that. I've listed just thirteen of the many but I'm sure you can all think of more.
1. Make the name age-appropriate.
2. Choose a name by meaning, a name that reflects the character in some way. (The Evil Mastermind goes into more detail on this in Name Droppers.)
3. Science fiction names don't have to sound alien.
4. Don't be too exotic, it can interfere with your readers' suspension of disbelief.
5. It's a good Idea to have the name fit the context (world, period etc.).
6. Long names, especially a main character that appears regularly, can be tedious and get in the way.
7. Avoid similar sounding names, the last thing you want to do is confuse the reader.
8. Don't be tempted to give temporary names just to get on with the story; if you write the name enough times you can find yourself getting used to it – not noticing how crappy it actually is – and consequently get stuck with it.
9. Google search names that you think you've made up – you might find that you've actually heard them somewhere else, logging them subconsciously in your mind.
10. Make sure you choose names that fit the period and the socioeconomic slant of your story.
11. Names that have a particular implication, especially subconsciously, can be effective but don't get hung up on meanings; the vast majority of readers will probably miss it anyway.
12. Avoid androgynous names, unless of course you're doing it for a particular reason.
13. It's important to pronounce the names out loud to know exactly how they sound; then again that should come with the territory; I believe the whole book should be read aloud, constantly, as you write it.
How much difference does the title of a book make? There aren't as many "experts" giving advice on what to do and not to do, in regard to book titles, as there are "experts" giving advice about character names. Once upon a time the responsibility of book titles was firmly in the publisher's corner; however with the incredible growth of the independents they (the experts) are starting to appear. Their advice is generally based on past classics or bestsellers:
a special place: The Island of Dr Moreau by H.G. Wells
a certain time: 11/22/63 by Stephen King
another world: Dune by Frank Herbert
a short, intriguing description: Last Man Standing by David Baldacci
an overarching theme: War and Peace by Leo Tolstoy
an ambiguous statement: For Whom the Bell Tolls by Ernest Hemingway
an innocuous line in the book: Catcher in the Rye by J.D. Salinger
using the protagonist's name: Harry Potter and the Philosopher's Stone by JK Rowling
The truth is, I believe, there is no silver bullet. Just as there is no one best way to tell a story there is no one best way to sell a story; if there was we would all be doing it.