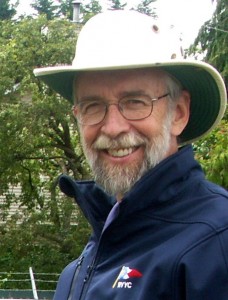 Guest post
by Gordon Long
Okay, in real life I'm terrible with names. I get introduced to someone, and the last thing I remember is his or her name. I like to think it's not laziness. I know that a person's name bears no relationship to what that person is really like. It was chosen for them before they were born, and has had a minor influence on the shaping of their personality. "A Boy Named Sue" excepted. All those prejudices that people have about people's names are just that: prejudices. So when I first meet someone, I am looking to other clues as to his or her personality.
However, when creating names for a story, the situation is completely reversed. If I'm creating a character to meet my readers, suddenly all those prejudices become really important. I want a name that clicks immediately. If I want a he-man character, I want a name that says so. An evocative name is worth more than a thousand words of description.
There are all sorts of clues and signals you can give that will help to subliminally tune your reader in to what the character is like. The first is tradition. If the name has a hint of an actual mythical figure that everyone is familiar with, that helps. For example, a name that sounds anything like Zeus or Odin will give you leadership and strength, although those are actually difficult to match up without making the opposite mistake, and making a negative cultural reference. Odie, being the loser foil for Garfield the cat, has pretty well messed up Odin. I've only heard of one guy in real life called, "Atilla," and I believe he was a very artistic, cooperative theatre type. Not exactly playing to type.
Another clue that English speakers pick up on comes from our own language's dependence on Latin, Greek, and French. So for example, any name with "mal" in it is going to be a bad guy. Harry Potter's nemesis "Malfoy" is no mistake. "Foy" sounds like "fait," which means "made" in French. Malfoy: Badly Made. Great name, a bit obvious, but, hey, it's written for kids.
Another point to be remembered is cultural consistency. People who come from the same culture should have names that sound like they come from the same culture. How do you do that with created names? I usually use traits of common real cultures, disguised to some extent.
For example, the Sword Called Kitten series takes place in a place very similar to England in the 12th century, which contained a combination of the new Norman culture superimposed over that of the original Saxon inhabitants. So all my Inderjornian people have Saxon names, and all my Maridon people have names of Spanish derivation (I felt that French names wouldn't be different enough). The Inderjornian names actually mean something in Old English or Saxon. "Ecmund" comes from "Ec" which means sword, and "Mund" which means hand. He is the Hand who wields the magic Sword. Yeah, I know. Rather obvious. Eirlin the Healer comes from "Eir,"peace," and Lyn, "guard". And so on. When I had to come up with a third culture for a native tribe, I jumped to Finland, and used names of towns I found on Google Maps. Very easy!
Last but not least, I pick names that sound good to me, and roll off the tongue easily. I don't care how you pronounce them, as long as they don't hold up the flow of your reading. I actually hesitated on "Ecmund" for that reason. "Ec" sort of stops you.
So the effect of this on my writing practice is that I don't name my characters until the first draft is complete. I start off with Jane and Tom and Mary, and wait until their characters are well developed and I know them like friends. Then I give them appropriate names.
Because until I really know you, your name doesn't matter to me.
---
Gordon A. Long is a writer, editor, publisher, playwright, director and teacher. 
Learn more about Gordon and his writing from his blog and his Author Central page. His book, Why Are People So Stupid? is available on Amazon.