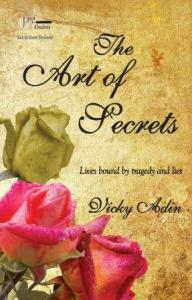 The Art of Secrets
by Vicky Adin
Genres: women's fiction
Available from Amazon.
Life is tough. People hurt other people. They either abuse, manipulate or isolate them. Emma is young and already hates the world. Charlotte is old; she's always hated the world. They both hide behind a façade. They both need redemption. Will they find it by sharing their pain?