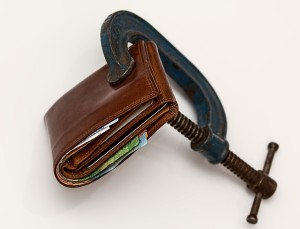 Sometimes we writers have tough decisions to make. We want (need) all the information, support and promotion we can get. But most of us have limited funds. Or – let's be honest and admit that most of us are broke. If you're not one of "us" then thank your lucky stars, kiss your wallet, and knock on wood that your good fortune may continue. We're not jealous, but do envy you just a tad. The rest of us have to think carefully about where we spend our cash. One of those decisions may be about which promo, support and author help sites will be the most advantageous and whether or not paying for a membership will benefit us in the long run. Today, I'm taking a look at some sites, both paid and free.  You can decide which ones are the best fit for you.
Indies Unlimited. It goes without saying that you would be wise to follow Indies Unlimited right here, first. After all you have nothing to lose, not your money (it's all free, done by volunteers) or your mind (because we're just so supportive and nice). And you stand to gain a lot. We offer tons of information, update readers on what's new and what's changing, and post tutorials and like-fests to help you expand your following – all in the interest of assisting you in your struggle to become the next bestselling sensation.
MasterKoda. Another group that is very supportive and helpful on their free public Facebook group is MasterKoda (https://www.facebook.com/groups/masterkoda/) The admins there are dedicated, generous with information and happy to answer questions. They also do a lot of Facebook and Twitter media promotion for members there. In addition, they have a publishing company and a marketing branch that charge for various services. These are separate from, but affiliated with, the Facebook group, featuring some of the same people on their staff.
The Book Designer (http://www.thebookdesigner.com/) is another site that offers excellent free help and information in the form of blogs, written by Joel Friedlander, the owner, or his affiliates. In addition Friedlander has books available on self-publishing and promotion which are excellent. He also offers one-on-one consulting for a fee of one hour for $350.00 or 30 minutes for $175.00. His reputation is stellar.
ALLI, or the Alliance of Independent Authors (http://allianceindependentauthors.org/) is a paid only membership organization. For authors the annual cost is $99.00 U.S. They offer no free services or information. Their Facebook group page is open to members only.  However the group does share information, answers questions and posts information from other sources, as long as it is not considered "promotion". I still have not figured out what that means judging from what I see on the page. When I tried to share information on predatory publishers my first post was deleted. Members are eligible for discounts at events, fairs and on advertising opportunities. Their website has tons of valuable information available to members – if you can find it – including three "help" books for self-publishers. Still, I find the site so complex that I have difficulty getting to where I want to go. (yes, I paid for a membership recently) ALLi is based in England and the majority of its members are on "that side of the pond", though they also have members from North America and other areas.
The IWWG (International Women's Writing Guild) (http://www.iwwg.org/home) is a paid membership only group with an annual membership fee of $55.00. They have a member only Face Book page similar to other sites where they share information and answer members' questions. Their members' books are listed on a public site. Discounts are offered for conferences as well as on opportunities to promote their work in their own magazine.  They also have a listing of agents who welcome female authors. As I am not a member this information was gleaned from their website.
SavvyAuthors (http://ce.savvyauthors.com/) has both free and paid memberships. The free membership includes authors' books and blog feeds displayed on Public Author Pages, and a weekly newsletter. For a $40.00 annual membership fee, many other features, resources and services are added, such as workshops, events, writing groups, on-line resources, and discounted contest entry fees. I liked the layout of their site, which I found easy to use.
Booklife (http://booklife.com) is a site that offers free membership which includes a listing of all your books and an option to request a free review of your books. In order for them to read your book for a review you must register it as a "project" and from there request a review which will be published in Publishers Weekly. If it is chosen for review they will let you know how to submit it. Though there is no guarantee they will read and review your book, one member of the IU staff has obtained a review from them. They also offer a free newsletter with information of value to writers and self-published authors and a list of paid publishing, editing, and promotional services. Their site is straightforward and they answered my e-mail question promptly. Melinda Clayton wrote more about Booklife here.
Pubmatch (http://www.pubmatch.com/) has both free and paid memberships. This site is quite different from the others I've mentioned as its aim is to facilitate relationships between authors, publishers, agents and other service providers around the globe. There is also information about buying and selling of authors' rights internationally. Pubmatch is affiliated with several major book fairs such as Book Expo America Network and The London Book Fair network. The paid annual fee of $79.99 gives access to a number of added features. I found the site dense, with a great deal of information, and somewhat difficult to understand, but this may be due to the focus on networking internationally as opposed to writing and publishing.
Authors have many options available, some paid only, some a mix of paid and free, and some totally free. Aside from Pubmatch, which has a different focus from the others, I think your decision as to which offers the best support for authors will, in large part, depend on what the author can afford to spend. Most writers have limited funds at their disposal. In the end my research suggests that you are as likely to get the same information from free sites as from paid ones. The only good reason I can see for joining a paid group would be the discounts they offer for conferences and promotions and advertising. Again, for many of us, it comes down to whether we can afford to pay to go to conferences or to pay for promotions in magazines, etc. in the first place. If that is your goal, and you have the funds, then a paid group may well be worthwhile.