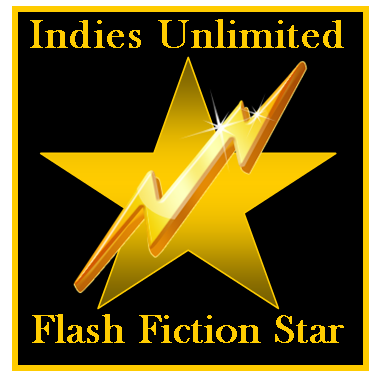 Congratulations to S.K. Fischer whose entry won this week's Indies Unlimited Flash Fiction Challenge.
The voter-selected story is recognized with a special feature here today and wins a place in our 2015 Flash Fiction Anthology, which will be published as an eBook when this year's challenges are completed.
Without further ado, here's the winning story:
---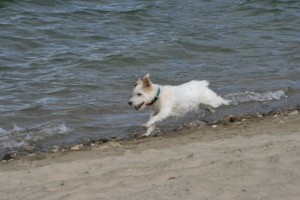 The Rescue
by S.K. Fischer

Terry, the terrier, quickly reached deep water. He rendezvoused with Flip, the bottlenose dolphin, and his training partner. Terry's teeth clamped Flip's harness. They were off, speeding towards the stolen boat. Closer, Flip slowed, rolled his head, and met Terry's eyes. No sound necessary. The two friends had put in many hours together. They knew the drill.
Terry was on point. He clawed onto the diver's step at the rear, out of sight from the cabin. He crouched low, eyes and ears twitching, nostrils flaring. He risked a peek. The four hijackers were looking toward the island, and shouting Stone's name into the radio.
Flip positioned the tracking device, resurfaced and gave Terry the nod. Now it was Terry's turn. He sprang lightly onto the tackle box, and commando crawled toward the A.K 47s. Quietly he began the skilled task of removing the firing bolts.
Straight from the blue Flip leapt high into the air gaining the pirates' full attention. He spiraled, thwacked the surface, fluttered backward on his tail, chattered, whistled, and generally acted like an idiot. It did the trick. Terry achieved his objective.
When Terry trotted through the doors at Navy SEAL headquarters, the team gave him a standing ovation.
"Good work, Petty Officer Terrance! The owner and wife were rescued safely, thanks to you and Flip," boomed the Commander.
Terry lapped down a cold one then went to join Flip at the end of the wharf. Together they watched the sunset.