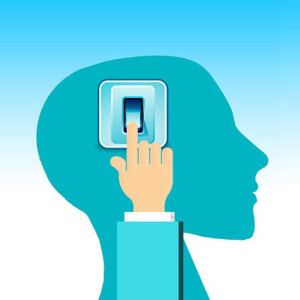 There are a lot of differences between us indies and those who are traditionally-published, not the least of which is the fact that we have to do (or at least arrange for someone else to do) everything involved in publishing and promoting our books. Traditionally-published authors have some or most of that all done for them, although the loss of creative control and the quality of those tasks might take some of the joy out of being cared for. Some indies might bemoan the fact that they have to wear ten hats and take care of all the aggravating details when they'd rather be locked in a room writing. Our RJ Crayton wrote about the miseries of self-publishing not long ago. Clearly, it's not for everyone. For me, however, it's the perfect blend.
I don't know about anyone else out there, but I'm not in writing mode 100% of the time. Many of you may have heard me say that I am about the least disciplined writer on the planet, and if I don't feel inspired, if I don't feel the creative juices flowing, I don't write. To me, it's a waste of time to try to force something when the spark is simply not there. I don't think of this as writer's block; I believe it's just the vagaries of the process, the ups and downs of my brain waves, the firing or misfiring of synapses. When I know I'm in this kind of space, I don't sweat it. I just find something else to do.
And there's always something else to do.
The good news is that the brain doesn't always work the same way. Now, I don't have any studies to support this idea, but I do believe the brain works differently when we are creating than when we are working on a task or trying to resolve an issue. During creative times, we're imagining, maybe even daydreaming, allowing a thread of a story idea to wander and grow and see what happens. When I'm writing, I'm running a movie reel in my head, and I'm constantly either letting the movie run or rewinding it back to a set point and letting it go a different direction. It's much less about me figuring out what's going to happen than about letting the characters and the story play out and then simply describing what they do.
Similarly, cover design is more about light and contrast, color, mood, emotion. Sure, you have to be objectively aware of how well the title shows up, text placement, and so forth, but it's a creative effort overall. Creativity is all about feel.
The rest of the work — research, proofreading, editing, formatting, promoting — all seems to be done by a different side of the brain. This is the part of the brain that is analytical, comparing, judging. It's easy at this point to make lists and check things off as we go. This time is less about telling the story and more about covering the bases. When my mind is in non-creative mode, these sorts of tasks are the perfect exercise for it — and I get a ton of things done.
So again, I think of this less as needing to do many things and more as being able to choose which part of the project my brain is best suited for at that particular moment in time. Yes, it's undisciplined and no, it doesn't lend itself to deadlines, but then neither do I.
Wouldn't I rather sit in a corner, hunched over my keyboard, working on my WIP every waking moment? That's never been my style. I like variety. I like multi-tasking. I like having a lot of plates in the air at one time. And that's why I love being an indie.