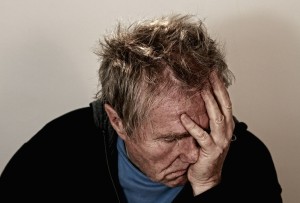 Over the past few weeks, I've stumbled across a handful of blog posts where self-published authors lament how awful self-publishing is and say they're giving up. I've also seen a few posts (perhaps in response) reminding people that self-publishing is a long journey, that it takes time, and that they shouldn't give up before they get to the Promised Land.
While I'm personally inclined to take the latter view, I understand that people who've taken the former view — that quitting is best for them — may be making a good decision. Life is short. So, if self-publishing is making you completely miserable, if it's making you dread writing, if  it makes you hate looking at your sales dashboard, if it is stressing you to ulcer level, then for real, give it up. Life is too short to do optional things that make suck away your happiness. Misery is insidious in the way it infects your life, going so far as to make you physically ill. Get rid of misery.
However, I will say, I don't think people should give up something they love to do because one or two aspects surrounding it are making them miserable. Self-publishing is something that some authors do solely because they want to be published, not because they want to be publishers.
I think the publishing part of self-publishing is the part that frustrates authors into quitting the process. Many are okay with the initial parts of the publishing process: editing, finding covers, and uploading to sites, which is actually a plus because it gives them more access to sales data than they would get with a traditional publisher.
But then comes the other part of publishing. That's the part where the publisher is responsible for managing multiple titles with the knowledge that they won't all sell. The part where the publisher makes choices on what to publish to ensure profitability of the publishing company. That means rejecting some books that are decent with the eye of publishing ones that may be more commercially successful. As a publisher, that's business. As an author, that can feel like blasphemy.
Authors write books they love, and every book they publish themselves is one they adore. Does that mean each book will sell? No. And that's okay. Or it should be okay. But, many of the self-published authors who become disillusioned with the process are disillusioned with lack of sales. They had expectations — perhaps arbitrarily set or pie-in-the-sky — that they'd sell way more. Additionally, they didn't have a publishing plan that would account for what would happen if sales didn't come. What would the publishing business need the author to do to get more sales? Traditional publishers often publish hundreds (small presses) or thousands of books a year. How many does the self-publisher need to put out?
If aspects of the publishing side of the process are causing an author misery, then those are the pieces they should give up. If lack of sales is what's causing misery, make a decision to have lower sales expectations or come up with realistic plans on how to improve sales. Yes, I said realistic plans. It's important to have expectations based in reality. A recent study from Digital Book World found that happiness among authors was strongly influenced by expectations. Having reasonable ones will help authors be more at ease with their self-publishing journey, rather than stressed or unhappy.
If low sales or publishing pressures are just going to stress you out at this point in your life, then it's okay to take a deep breath and move on. If you give up the publishing aspect, does that mean you give up writing books you love? Nope. Not at all. Write all the time. Write lots of books. You'll probably enjoy getting back to writing with the freedom of no deadlines and no expectations.
And if you get to a happy place and decide to try self-publishing again, you'll have more work under your belt to go at it with (which is what the publishing side of your self-publishing business will love). Self-publishing should be a fulfilling journey. It's not necessarily an easy journey, but it should be fulfilling. Self-publishing isn't the same as your author journey. They can be separate things, especially if your mental health requires it.
If your self-publishing journey isn't fulfilling your needs, it's okay to take a step back and figure out if there's a way to get your needs met (readjusting expectations and creating a publishing plan often help), or if it's just time to let it go. While I really hope you find a way to make it work for you, and here at IU, we have all sorts of helpful advice, I do understand that your mental well-being comes first. You shouldn't feel some obligation to stick with self-publishing just so you can say you're not a quitter. If it's making your life miserable, stop, and instead do something that brings you joy.