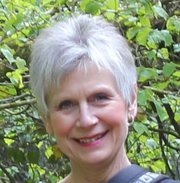 It's no secret that I'm the President of the Cathy Speight fan club. Part of the reason for that is Cathy doesn't just review, she teaches authors with her reviews. I think the highest purpose of reviewing is to improve authors.
As the gatekeepers of the traditional publishing world run for their lives to escape the tsunami of independent authors headed toward them, more and more authors will be seeking reviewers to gain credibility. Not all those reviewers will be as thorough and helpful as Cathy Speight.
What should an author (or for that matter, a prospective reader) expect to see in a well-rounded review of a book? Cathy was nice enough to share her thoughts about the essential ingredients of a thorough review:
The following elements are what I believe should be in a good review:
• Read the book from beginning to end (not as obvious as it sounds!) and carefully. (I have been known to read a page three times if I thought I hadn't read every word)
• The characters – were they well-conceived, varied enough, did you like them, did you feel for or relate to them?
• The plot – was it developed properly? Were any questions you had answered?
• The author's style – good, bad?
• The pace of the story – too fast, too slow?
• Did it evoke any emotions? Did you cry, laugh?
• Was the dialogue natural?
• Was it well-edited?
• Would you recommend the book?
• Would you read another book by the author?
• What didn't you like and why?
A detailed synopsis of the story isn't too important as there is always one with the point of purchase – but of course, it's difficult to talk about the book without reference to the story, so I think it should be kept short with no spoilers.
I also think the review should be of a reasonable length – too short, and there are too many unanswered questions for the potential reader: 'this was a good book, kept me gripped, I could relate to the heroine and loved the ending' isn't going to persuade me to read a book.
Most importantly, if you expect a well-edited, well-presented book from an author, I feel the very least you can do is give the same in return – so there should be no typos, spelling mistakes etc.
Be sure to check out Cathy's excellent review blog, Cath 'n' Kindle.