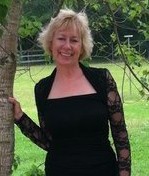 Nervous, I shoved my fingertips in the front pockets of my denims. Striding toward the door to my first chapter meeting, the darn skinny jeans crept down from the weight of my hands. I inched my fingers around to draw them up, hoping no one would notice.
A perky voice sounded behind me, "Hello, you must be Susan."
Caught adjusting, I swallowed the first words that came to my mind for wearing the pesky denims and answered, "Sure am!"
I soon discovered I didn't have to impress the folks inside the conference room. They welcomed me with absolute acceptance.
That was some time ago and to this day, the warm kindred spirit still exists. I knew my motives for seeking out and joining, but hesitated to speak for the others. So at the last get-together, I passed out index cards and asked everyone to write down their incentives for becoming a member.
Our group has a number of people in varying stages of their writing careers, from all walks of life, ages, (nearly every decade is represented), and their responses were the same as mine: To Learn, To Meet and To Support.
Several wrote about the poignancy of loneliness in an author's life, a need to get away from the keyboard, of wanting to share the highs and lows of their journeys and to have critique partners, who are willing to give the gift of an honest assessment.
I have two quotes I'd like to share. "I got a lot more than I expected out of being a member of the group – I enjoy it." And the second, "Our group has offered encouragement, guidance, and friends for life. Since joining, I've had six books published, three short stories with more to be released soon."
If you're asking the question, should I join a local chapter? The simple answer, yes. No matter where you are on your path or your level of expertise, everyone benefits. For me, I passionately embrace all the reasons given and make sure to watch what jeans I wear.
What if you're unable to travel? What if your neighborhood chapter isn't as generous as mine? There are a multitude of online groups to join.
Follow Stephen's blog. He champions authors through Indies Unlimited, FB and Twitter.
Take that step and you'll be amazed.
Learn more about Susan from her excellent website. You can also find her on Facebook and follow her on Twitter.