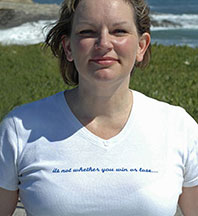 Author Linda Hawley says her mind is rife with stories. Her trilogy, The Prophecies is but the first that made it to paper. She describes writing as one of the most fulfilling experiences of her life.
She says many of the subplots and undertones of the trilogy came from her own life experiences. Linda reads about five different news sources every day, inside the US and out. She says, "I try to understand the common themes brewing, and from that come up with plots and subplots. I like to keep my stories grounded in things that are real."
Linda says the writing is easy, compared to editing and rewrites.  She keeps her head down and works through it by remembering that even arduous work has an end and the final polished product is worthwhile.
Linda mostly reads indie authors and tries to find 5-star reads. "There are three Indie authors that I have found that are fantastic: Collette Scott, Dan Moore, and Rosie Cochran. If you're looking for some solid writing, check them out."
Before she was a full-time freelance writer, Linda worked in sales and marketing for a technology corporation, so she is very comfortable in developing and implementing strategies for marketing her books.  She says, " I will say that a significant number of readers buy my books after seeing my book trailer. It's important that you have a good one developed (the artist I used only charged $30!)."
She also provides three other pointers:
1. Use Twitter. Tweet frequently. Simply quote your reviews, and give the link where they can be purchased. Your tweets will be picked up and re-tweeted, expanding your reach.
2. Use giveaways strategically. Linda is now running a 'Christmas gift-away' where readers can download Dreams Unleashed for someone else for a Christmas gift. This introduces readers to her series cheap or free. She hopes they like it enough to want to buy book two and three.
3. Use staggered pricing with serials. For her book series, book one is priced at 99cents. Book two is priced at $4.99. Book three will sell for $6.99.
Her advice to aspiring writers? "Write 100% original work. Pick a genre and stick with it, because your fan base will become loyal, and will buy all your other work if you stay in one genre. Hire the people who can make your work shine: Editor, Proofreader, Cover Artist, Book Trailer Artist. I really hate to read books that have not been proofread (as most readers do). If you're looking for an affordable proofer, hit my website LindaHawley.com for a link to my proofreader; she publishes her rates on her website, and she's fantastic to work with."
Linda adds, "Follow your passion when writing; don't follow any trends. Don't let anyone tell you that you can't do it. You can. Remember…you need to get at least six books published before you see any real money coming in…so buckle in for the long haul."
Linda describes The Prophesies series as paranormal thrillers. Books one and two of the trilogy are now available, and the third will be published in January, 2012. She reports the books are picking up predominantly 5-star reviews. In case you missed it, you can see her excellent video trailer here.
The Prophecies book series synopsis: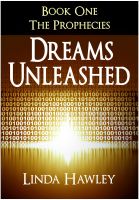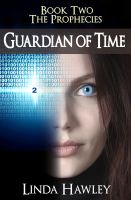 It's the near future, and society is government-controlled. Technology tracks everyone, and personal privacy does not exist. The hope for freedom lies in the operations of an underground organization, GOG, which fights against worldwide oppression. Their most powerful weapon is Ann Torgeson, a paranormally-gifted operative. It's her powers that release the seal of The Prophecies, changing the world forever.
Dreams Unleashed (book 1 of The Prophecies) is available  in print or as an eBook.  Guardian of Time (book 2 of The Prophecies) is also available in either print or eBook format.
Learn more about Linda Hawley from her website. You can find her page on Facebook (where you can also get coupons) and follow her on Twitter.