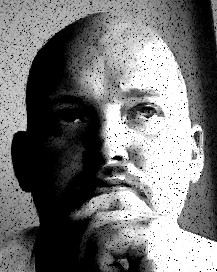 Back in the beginning of January, Michael Allen provided us with an intense post about Facebook pages.  If you missed it, you can read it here.
Today we welcome Michael back with the second installment of his "Power of Facebook for Writers" post.  We're going to pick up where he left off, after you've created your page…
Now, you want to promote your book page. One very effective strategy is to have a giveaway.  Let rafflecopter.com handle that for you. Start a giveaway and make it worth someone's time.
I'd say an autographed copy of your book would make a great first prize.  But, you can have other gifts as well. Cafepress.com makes it easy for you to offer coffee cups, tee shirts, hats, bags and much more. Putting your book's cover on a coffee cup or a tee shirt makes a handy gift for a giveaway.
Once you've decided what you want to give away, create your contest and make Liking your Facebook book page a requirement.  Only people who like your book page will be entered in the giveaway.  Then, write a blog post about your giveaway. Put a mention of your giveaway in every profile that you are active on the internet. It's very important that you don't spam!  Placing a mention in your profile is not spam. Getting into a discussion and mentioning your giveaway can be considered spam. You have to learn the difference and learn how to use these resources effectively to achieve your goals.
Get the word out and let people promote you as they are Liking your page. Who knows how many people will join, but there is power in a giveaway. Send the gifts off to the people who win and watch how many book sales you get from the people who don't.
There are so many ways to use Facebook. With the numbers strongly approaching a billion users on Facebook, it's worth it to get in there and learn how to use it effectively. All of the big companies are on it, so it's worth it to check them out and see what they're doing that is so effective. Check out the big authors and see what's so different about their sites. You could use Facebook passively and never get one sale. But, you can get aggressive in all your online campaigns and watch your books literally fly off the shelves.
*     *     *     *     *
Michael Allen is the author of When You Miss Me and A Danger to Society. When You Miss Me is a children's book to help children who are going through a divorce. Young readers learn how to magically turn those times they spend apart into times they spend together. A Danger to Society is a novel about a man who unfortunately is the victim of a bad case of mistaken identity. He has to fight on his own to clear his name and make things right!  Both are on Kindle as well as in print.  You can learn more about Michael at his website.
If you missed The Power of Facebook Part One – you can read it here.
[subscribe2]