Check … check. Testing, one two three testing. Hey, is this mic on? Whoops, sorry for the feedback. Hi all. My name is Jim and I'm not sure how I got here. I was minding my own business, playing around with my blog, when out of nowhere this Stephen Hise character asks me to guest blog on this thing called Indies Unlimited. How did he find me? I mean, aren't we all going through the Twitter/Facebook/LinkedIn thing because we have to? Were we really supposed to garner attention with all that? So, that leads us to where we are today. Now, I'm a bona fide minion in the Indies Unlimited family. First thing that comes to mind, "I'm not worthy." *On knees , hands out front, repeatedly genuflecting a la Wayne's World*
So now, I'm supposed to give you a brief rundown of who you're stuck with every Saturday. Well, I was born a poor … sorry, different movie. I guess I'm a little nervous, being in front of all these talented authors. Most people are blown away when they find out I'm an author. Just this week, I was speaking with a friend that I hadn't seen in years, and he said, "You never used to talk about writing. I didn't know you wanted to be an author?" So there you have it. Pretty much sums up my bio.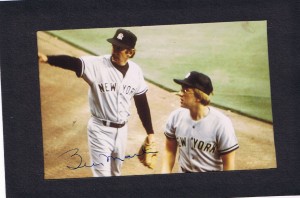 My writing career began a little like M. Edward McNally, fellow minion here at IU. In my teens, while sitting around reading the sports section of the local newspaper,  I saw an ad for an essay contest. All I had to do was tell them why I wanted to be a batboy for the Seattle Mariners and I could win four box seats to a game. I thought, free tickets, cool. Long story short, I won the contest and became the batboy for the Seattle Mariners, spending my next eight years in Major League Baseball (no writing). Strange world we live in.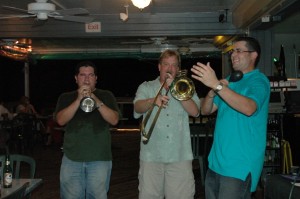 I've kicked around the music scene, playing trombone in everything from the Statue of Liberty College All-American Marching Band to the New Canaan Town Band, the longest continuous running group in the United States, and everything else in between.
Do you like dry scientific papers? Been there, I've published in all kinds of boring scientific journals like Medicine and Science in Sports and Exercise, Pediatric Research and others. My world continued to revolve around writing, but not for myself.
One day, after lamenting to my wife that I should write a novel, she said, "Stop talking about it and go do it." That's how we arrived at the present day. I've embraced the life of the indie author. It is my hope that I can share with you the decisions I've made on the way, good, bad and indifferent. I'm bound and determined to make this my full time gig. So, let's do this thing together. Stephen has done a great job assembling a fantastic team. I hope that I can live up to the standard that IU has become in a few short months. Thanks for having me.
*     *     *     *     *
Jim Devitt is a Contributing Author for Indies Unlimited and author of the #1 Kindle Bestselling novel, THE CARD. For more information, please see the IU bio page and his blog:  http://jimdevitt.blogspot.com/[subscribe2]