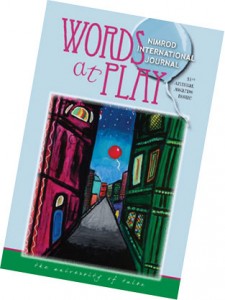 The 34th Nimrod Literary Awards is now accepting submissions for the Katherine Anne Porter Prize for Fiction & the Pablo Neruda Prize for Poetry.
The prize for first place is $2,000 and publication; the prize for second place is $1,000 and publication.
Postmark Deadline: April 30, 2012. Entry/Subscription Fee: $20 includes both entry fee & a one-year subscription (two issues).
For more information, please visit their website.
*     *     *     *     *
Indies Unlimited is pleased to provide this contest information for the convenience of our readers.  We do not, however, endorse this or any contest/competition.  Entrants should always research a competition prior to entering.