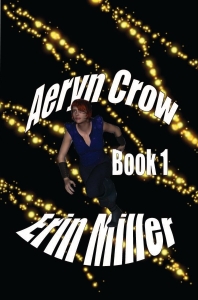 Today we get a sneak peek of author Erin Miller's novel Aeryn Crow Part 1:
Aeryn Crow is a space pirate. She gets captured by another space pirate and almost forced into slavery but manages to escape. Now she has to go back and defeat the Captain who captured her in a battle for the known universe. For if Aeryn doesn't stop this monster Captain there is none who will…
Aeryn Crow Part 1 is available in print and for Kindle on Amazon.com, and on Smashwords.
Continue reading "Sneak Peek: Erin Miller's Aeryn Crow Part 1"