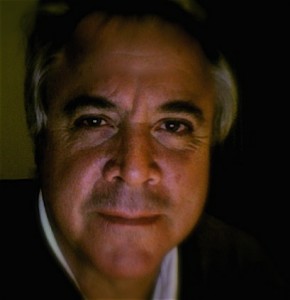 Pete Morin has been a trial attorney, a politician, a bureaucrat, a lobbyist, and now, a fiction writer. He's still deciding what to do for a living.
He feels his greatest strength as a writer lies in his intuitive sense of what is in his characters' hearts, and this shows itself in their descriptions, mannerisms and dialogue.
Pete says, "Every writer knows the invocation to 'write from the heart.' This is understood by most on some level, but the deeper you understand it, intuitively, the better your characterization will be."
He subscribes to Reed Farrel Coleman's  notion is that if the writer can see into the character's heart, that intimacy will reflect itself in the way the character is rendered. "This is also what is at work in Hemingway's theory of 'the thing left out,' which is that you can convey to the reader things that aren't written, simply by the way you write what is there. This is also known as 'The Iceberg Theory,' which sounds like it was invented in an MFA thesis," he adds. You can also see Pete's own blog post on this topic, "Your Worst Nightmare!"
Pete says he would like to improve his skills in plotting. "I love being a pantser, but it is dreadfully inefficient. Not knowing what is going to happen until your characters go ahead and do it is a magical experience, one of the great joys of creative writing. Unfortunately, they don't know as much about you as you do about them, like the fact that you have to have a plot that makes sense. If you give them a paint brush and a bucket and no guidance, they'll paint you into a corner every time. If I want to write a full novel in less than one year, I simply have to learn to plot first. If I can plan in advance (at least generally) and tell my characters what to do instead of being led by the nose to the end of a cliff, I'll be much more productive."
The part of being an indie author Pete finds most challenging is marketing. "I observe the strategies and tactics that are employed by many indie authors, and I see how many units they sell, and I say to myself, I just cannot do that. I applaud their dogged determinism, I am thrilled for them. But I just cannot do that. I speak of the free downloads, the incessant drumbeating on facebook and twitter and Stumbleupon, etc. My personality is just not made for that. How do I deal with it? I don't, really. And that is reflected in sales."
Pete feels the most significant element of book marketing is word of mouth, from people who matter, to people who matter to them. "So I have been concentrating on those who have responded enthusiastically to my work, and asked them to pass it on to others. At this point, the significant majority of my sales have been paperbacks, hand-to-hand, to a local market. I've done well with fellow authors, who've been enormously helpful and supportive in sharing my book with their own audience."
He interacts with many indie authors through FB, reads and comments in indie-centric blogs, and shares information privately. "I also continue to contribute to AgentQueryConnect, which is a useful place to mentor young writers and increasingly, discuss self-publishing, electronic technology, etc. I also participate in writer conferences and workshops. What's most beneficial? I think the conferences and workshops, because more and more, they serve to show those who are traditionally published that the dynamism is in the indie market, and that there is true quality there."
Pete's impression overall of the indie author movement is that it is fragmented, chaotic, and undefinable. He says, "It is like the marketplace in Agra on a busy day. Purveyors of fine quality and charlatans, side-by-side. It is the California Gold Rush, where one man's shovel is not the equal of another's backhoe, but might just as easily strike gold. It is as pure a democracy as could be invented, which is both its greatest virtue and its direst threat."
His advice to aspiring writers? "Don't be in a hurry. The internet will be around tomorrow. Learn craft. Be original, write from the heart, and find a good editor."
Pete's latest title is Diary of a Small Fish: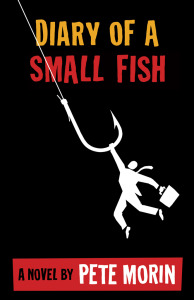 When Paul Forte is indicted by a federal grand jury, everyone suspects prosecutor Bernard (don't call him 'Bernie') Kilroy has more on his mind than justice. Then the FBI agent in charge of Paul's case gives him a clue to the mystery: Kilroy is bent on settling an old family score, and he's not above breaking the law to do it.
Paul is already dealing with the death of his parents and divorce from a woman he still loves. Now, with the support of an alluring grand juror, Paul must expose the vindictive prosecutor's own corruption before the jury renders a verdict on his Osso Buco.
_________________
When he is not writing crime fiction or legal mumbo jumbo, Pete Morin plays blues guitar in Boston bars, enjoys food and wine with his wife, Elizabeth, and their two adult children, and on increasingly rare occasion, plays a round of golf. He lives in a money pit on the seacoast south of Boston, in an area once known as the Irish Riviera. Find out more about Pete and his writing at his blog. You can see all his books at his Amazon Author Page. You can also find him on Twitter.
[subscribe2]