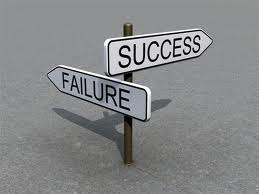 Did you ever see a beautiful painting of a ship with white sails billowing, the prow slicing through the waves, colorful banners fluttering behind? I've seen some beautiful paintings like that. Of course, those paintings are absurdly wrong, and that irritates me. A sailing ship is wind-driven. That means the banners and flags are blown in the same general direction the ship is moving and the sails are billowing—not streaming along behind the ship. A wind-driven vessel can not move faster than the wind. A painting like this, however well otherwise done, shows the painter does not know his subject.
The same is true with writing. While it is perfectly all right for your old-west character to have tuberculosis, it is not okay to say the x-rays showed it. Swords must be of the proper type and constructed of the proper metals for the time-frame in the story. A character who has been the victim of a poison dart or a specific  medical malady must experience the proper symptoms and must die the correct way.
These details can add immeasurably to your writing or detract from it, depending on whether you get them right. No one can be an expert in every area. Doing some research is important. There are a lot of writers out there with niche expertise that can be very beneficial in this regard. We want to help connect those niche experts with authors who may need to borrow some of that expertise to render a better story.
Indies Unlimited will be starting a new guest post feature titled, "Getting it Right." The purpose of these particular features will be to discuss the need for correct details in certain elements or genres of fiction.
So, I will be looking for guests with special expertise to write informative articles about:
Horses/horseback riding/ tack and equipment
Health/medicine/disease signs and symptomology
Guns/weaponry (military and other – from ancient to modern)
Ships/rigging/sailing/navigation
Lawyers/court procedure
Law enforcement/police & investigative procedure/evidence collection/handling/preservation
ETC…
If you have such an area of expertise and would like to write a guest post for Indies Unlimited about it, please contact us. Likewise, if there is a subject area you'd like to see covered, let us know.
[subscribe2]