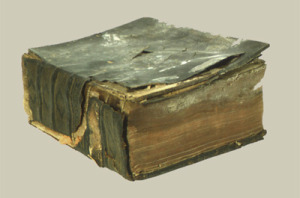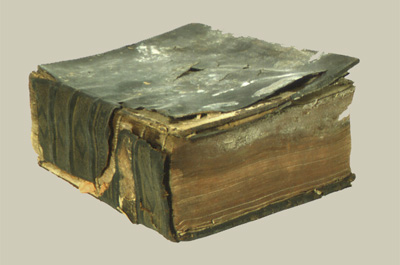 You loved that old TV show. You know the one. With the topical humor that once had you laughing your ass off and quoting the good lines to your friends at lunch the next day. Now you catch it in syndication and it looks a little…dated. The jokes fall flat, the hairstyles are embarrassing, and the whole thing kind of flops around like a dying halibut. You'd put a bullet in its brain if not for the gawking-at-a-car-accident vibe. Then there are other shows that may be even older, yet you can watch episodes over and over and the content still feels new.
The same goes for contemporary fiction. That dead fish, the curdled milk, the rancid orange juice could be your book. Sure, contemporary fiction is, in its essence, contemporary. So why do some novels hold up over time and some quickly get that "not-so-fresh-feeling?" How do you avoid stamping an expiration date on your work?
Trouble is, contemporary life moves fast. Technology moves fast. The news cycle moves faster. Publishing a book is glacial in comparison, especially if you choose the traditional or small press publication route. By the time your manuscript goes through editing, proofreading, acquisitions, more editing, approvals, and printing, the bit you wrote about Snooki's baby might be old enough to start preschool, and the world will blink at you in unison and wonder what the heck you're talking about. This reaffirms my faith in humanity, but it's not so great for your fiction. Here are some things to watch for if you want to keep your book fresher longer:
1. Pop culture references. Pop culture is the soundtrack of your protagonist's angst; it's the wallpaper of your contemporary novel. You know what happens to wallpaper. We love it, we love it, we love it, and…then we hate it. It's out of style. Bring on the wood paneling! And so on. Certain things have staying power. This is why we call them classics. Game shows. Bad commercials. Horror films. Chick flicks. Sitcoms. Keep your references generic if you don't want to "date" your novel. For instance, my character catches the latest action film. It barely registers because he's pissed about a business deal gone wrong. Answering his wife's query about the plot of the movie, he just says, "I don't know. Stuff blew up." Voila. We know what he saw. Five years later, when the book is released, you'll still know what he saw. No matter who is the reigning master of the CGI explosion. It's the same with music. Some is iconic. Opera. Duke Ellington. Miles Davis. Heavy Metal. Led Zeppelin. Reggae. The Beatles. Some isn't. In an early draft of The Joke's on Me, I had a sulky teen blaring White Zombie. Where are they now? Well…not in my novel. The band reference I opted for was simply "loud and angry" and didn't break up the month before my publication date.
2. Celebrity comparisons. Don't tell me your male lead looks like Bradley Cooper, Ryan Gosling, or Chris Hemsworth. First, a slice of your audience might not know who they are. Second, depending on their career trajectories, your flavor-of-the-month could flame out or end up in jail, in rehab, or in hiding by the time your book is released. Over the years, I've had to axe references to Anna Nicole Smith's diet pill endorsement (she died from an overdose), Lindsay Lohan's acting (her career is in intensive care), and Britney Spears (self-explanatory.) "He flashed a movie-star smile that seemed to deepen the cleft in his chin and attract every straight female in his gravitational field," holds up better than, "People told him he looked like (insert name of this week's hot stud here)." Cultural icons work here, too. Give your hot blonde Marilyn's curves and pretty much everyone will know what you're talking about.
3. Buzzwords. Quicker than you can say "Urban Dictionary," catchphrases and slang words appear and disappear. Use them sparingly in dialogue to set a character in a generation, sub-culture, or socioeconomic group (peace out, dude), but try to keep them out of your exposition, or else you risk confusing your readers.
4. Technology. Remember the older Seinfeld episodes when Jerry had one of the first cordless phones, which had a huge slab of a receiver and a telescoping antenna? By today's standards, it looks like he's speaking on a World War Two-era field phone. Try not to do that to your contemporary fiction. Certain technology, like e-mail, text messaging, and cell phones, is an inevitable part of everyday life, and accepted as almost generic these days. Watch out for specific references, though, unless you're using them for comic effect. For example, the poor sucker who cornered the market on Betamax or Zune. I may have made a mistake referencing Wikipedia pages and YouTube in a recent book. Who knows how long those will be around?
Finally, be wary about using writing fads and gimmicks. For about thirty seconds in the eighties, Jay McInerney wrote fast-paced, second-person prose that captured reviewers' eyeballs and spawned a disappointing string of imitators. Write in your own voice. It's yours. You earned it. You will write better in it than in the ill-fitting cloaks of your literary heroes. Forever.
*     *     *     *     *
Laurie Boris is a Contributing Author for Indies Unlimited and author of the novel, THE JOKE'S ON ME and the upcoming DRAWING BREATH, due out in May. For more information, please see the IU Bio page and her website: http://laurieboris.com
[subscribe2]