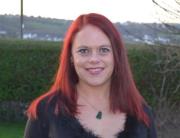 Kay Darling (Kristina Jackson) is an avant-garde author with a soulful style of writing. She believes stories should sing not merely speak. Kay also writes poetry. She reckons one of her ancestors must have been a bard, either that or living in Wales, UK something has got into her soul.
Kay enjoys writing in different genres. She never knows where her plot bunnies are going to take her next.
When Kay is not writing she likes to do other creative things like knit, sew, crochet, spin and bake. Kay describes herself as an 'eccentric pagan who is passionate about life.' Kay has a variety of other interests including tarot, ghosts and history.
Kay suffers chronic illness and is debilitated by POTS / EDS but she is determined not to let physical maladies stop her. She says as soon as she finds a wheelchair she can conquer the world from, it better watch out!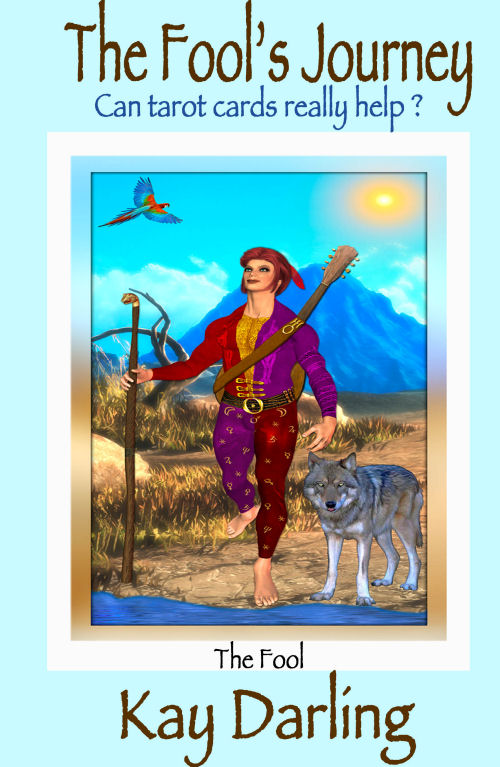 Kay's book The Fool's Journey is available from Amazon:
Can tarot cards help a young woman whose life is not all it's cracked up to be?
Moira is frustrated by her life and even more so because she doesn't know what to do about it. A spur-of-the-moment decision to visit a psychic fair for a tarot reading changes everything. The reading helps her to see what she should do. When they learn she is consulting cards for guidance, Moira's friends and family begin to believe she is losing her sanity. When she decides to quit her job, sell her house, and move away, they're sure of it.
Can Tarot cards help Moira learn more about herself and guide her to a happier future? And what do a haunted chest and an encounter with a poltergeist have to do with Moira's journey to find fulfilment?
Learn more about author Kay Darling (Kristina Jackson), her  writing and poetry from her blog. You can also find her on Facebook.[subscribe2]