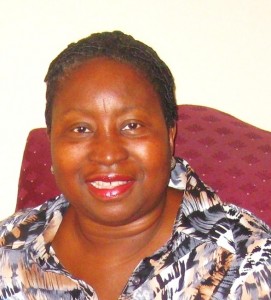 Twas the night before my book came out "published", and all through my network's computers not a click was heard, yet even the send noise "swished."
Like many I waited with anticipation that 19th day in which my POD publisher informed me my book was now "LIVE" to buy on the internet at amazon.com as well as on my personal link. This was my Christmas in July 2011, with great gifts to be had.
How could I best get the word out about this wonderful news, a miracle in my life? "Oh I don't want to overload the ordering system," I mused, so I did a phased email alert to my network of family, friends and organizational connections. Pulling up my group lists, emails went out at 9p.m., then 5a.m., then 1p.m… After all they knew of this forthcoming achievement since I'd sent out pictures of my book's cover and articles to review, asking for their feedback. Checking the sites for clicks and dollars, I waited and waited. As online sales trickled in, I thought that residual purchases would soon show up as this trusted network of mine spread the word to their networks. Not! Disappointed, I thought back to those days of my youth and wondered why Santa had not come through.
What did this experience teach me as a new author? Or as a person period, much like that kid on Christmas morning. Did it say anything 'naughty or nice" about me or my connections?
Well first, it reminded me (again) of how important it is to manage my expectations by realizing not many will be as excited about your efforts, new thing (book, opportunity) as you. Not even that mouse hiding in your basement. (a little humor here). And I've gotten a reality check as some of my friends have shared with me that the $20 price for my book is not in their budget right now. Just like my mother often said when I didn't get my favorite toy for Christmas.
It has taken me a few months to move past these facts (sometimes I'm a little slow). Pressing on, I then sent out informative email newsletters to my network groups about where I was on my authorship journey. This technique yielded an uptick in online sales for a couple of months. I scheduled booksignings locally as well in my old habitats and hauled chicken and other refreshments in my car. "If I feed them they will come." Friendly strangers did show up and multiple purchases were made. Lovely surprises! These measures also brought a degree of success and helped me to make my publishing breakeven point within two months.
Where am I now? I'm working on building new communities through blogging, commenting on LinkedIn and tweeting. Particularly with like-minded networks who feel the joy and pain of being a new author. I realize that promoting a book takes strategic time. Plus sharing tips from what your miseries have taught you can be helpful to those walking this same challenging path of accomplishment.
And lastly, I'm reminded of one of my grandmother's favorite phrases. "Let's be rea – laas- tic," she would say, especially if someone confronted her with an outrageous request or comment. As a child I would usually be asking her for permission to go to the store, or give me money at an inopportune time, or visit kids outside of our neighborhood. Anything that was out of the bounds of our family's normal routine or resources would yield this type of response from her. My grandmother exaggerated the word realistic as a way of letting me know that what I was asking for was sometimes just plain ridiculous. I share this story in my book, Navigating Life's Roadways: Stories of Insight from My Odyssey and Inspiration for Your Journey, under the heading Realistic Route. The message, always do and think it real! Tries and misses abound on the voyage of publishing and promoting a book. Leap on anyway! Because when you write it is your gift to yourself and others. And like Rudolph, you have an impactful enduring story to tell and someone will eventually come through for you and deliver that anticipated great present (I'm still hoping for Oprah).
*     *     *     *     *
Deborah L. Parker, a motivational speaker, army veteran and author, enjoys learning the lessons from life's setbacks and successes. She blended these interests to publish a motivational memoir, Navigating Life's Roadways: Stories of Insight from My Odyssey and Inspiration for Your Journey, inviting readers to ride along as she chronicles dealing with her own roadblocks as well as relatable narratives from her family's experiences in pushing on in spite of personal challenges and frailties. You can learn more about Deborah on her web site, and can read more about her book at Amazon.com.
This post originally appeared on Deborah's blog back on 3/1/12.[subscribe2]