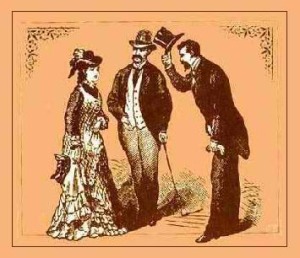 I guess it was a milestone of sorts. After all my time and effort to get myself and my books recognized, another author hijacked my Facebook author page to post promotion for their book with a link to their page, cover and blurb. I'd never met them or spoken to them. They apparently thought it was perfectly fair to sell their book on my page.
Really? DELETE.
Don't get me wrong, I like to support other writers and in fact I do. Usually I invite them. This was like someone walking uninvited into my home and sitting down at my table to eat dinner. I worked hard to gain recognition and respect and you're going to try to take advantage of that without even a 'by your leave'? I don't think so.
Of course I'm not the only one this has happened to by a long shot. There was a recent post online about a writer who said this – "OK, I did a promotional thing this AM which may or may not be right. I posted on the FB page of a well known writer that I was a fan (true) and asked him/her to read my book. I posted a link to it on his/her FB page, which seems to be easier now that Facebook has created these Timeline pages. As you know links on Facebook show up with thumbnails of the book and the synopsis. Facebook hasn't figured out how to adapt these pages for businesses yet which is a promotional opportunity for us. So a link to my book is on his/her Facebook page which must get thousands of hits from readers interested in that genre. I'll let you know if I get a push from it."
OMG. NO.
Apparently this writer felt entitled to hop onto that author's Facebook page as this writer had on mine, taking advantage of their hard work without even a 'how do you do?' first. If I'm going to be screwed, I really want an introduction. (S)He was probably following the principle that it's better to apologize than to ask permission. Nope. Sorry. Wrong. I didn't know the quality of this writer's work and I wasn't about to let my fans think I endorsed him or use me to legitimize his writing. And that 'well known writer' probably felt the same way. With those kinds of fans who needs enemies? Once one does it, his/her page would have been swamped in promotion. If (s)he was smart (s)he probably also reported him for spamming, which cut his Facebook career a little short. Until he created a new Facebook identity.
So here are the basic rules on netiquette:
First, it's not all about you. It's not all about your book. You may have written the next best thing to War and Peace but that doesn't entitle you to anything. Don't be a putz. Remember the golden rule. Do unto others, etc. And don't lie to yourself. You wouldn't like it if they did it to you so don't freakin' do it to them. Really.
A Facebook Author/Fan page is like someone's home. They've carefully constructed it for their books, their fans. Have a little respect. Some authors will let you post on their page – find them and spam them. Don't spam me. (Those others will stop after a while, it won't take them long before they find their author page swamped by a long list of promotions by authors other than themselves. I've seen several authors/groups making the announcement that promos just have to stop.)
Do not post your promo on someone else's comments. If they've posted a giddy "I just received a Five Star review from "Stellar Review Site" do not step on their pleasure by adding your "oh, check out my book" with the accompanying link and cover. Just don't. It's like walking into their party and blowing out the candles on their cake. Let them enjoy their pleasure/triumph. It can be so brief. Let them have their moment in the sun, it doesn't take one iota of light from yours. (I don't frikkin' care if someone did it to you. Two wrongs do not make a right. EVER. Grow up. Be someone you'd respect.) On one post where the writer announced their rankings I did post mine – sans title or link and a few comments afterwards.
If there is a link on a post, read the link first and then comment. Don't assume you know the topic just from reading the title. There are a good number of writers who understand and use irony and/or satire. And if the post isn't about promotion, don't promote on it – even if it has something to do with your book. The post was for information, not for you to use to promote. Share it and your link on your own page.
Respect the Rules. (Of course, it might help if you read them. It astonishes me sometimes how bad writers are at reading instructions.) Whatever site you're on, wherever you are…scan the page, learn the ins and outs. Read the Mission Statements, Charters, Rules or whatever. Respect them. Those things were written for a reason. Don't like it? Go somewhere else. There are lots of other groups. If one site doesn't fit, another might. Oh, and by the way, if all you're doing is drive-by promo, you're wasting your time. A lot of admins/moderators waste their time deleting your posts as soon as you're gone. (Bet you wondered where they went.) If you're not getting that many sales, that would be why. Oh and don't repost pretending it's an accident. We're really not that dumb.
No one on Facebook except the employees of Facebook get paid. The rest are unpaid volunteers. That includes all admins/moderators, etc. of any sites you're on. They give up their personal lives/time/writing to give you the best experience they can. There are times most would cheerfully walk away but they don't. They want to help you, the author, the reader. Show some freakin' appreciation for the time and effort they put into these pages. Don't private message them unless someone is dying or breaking the rules. Leave a message and then let it go. If you don't like the decision they make only you can decide if it's worth it to stay or go. Don't get snarky or whiny. Don't argue and debate.
Personal stuff on personal page.  'Nuff said.
Don't ask anyone to vote a bad review down. Although it's tacky some folks will be glad to help. Others will see you as someone who needs to cheat. (BTW, if it is a truly bad or mean review –  as in 'Worst Book Ever', etc., then report it to Amazon as abusive. That's different thing altogether.) Don't ask or even hint to your fans/friends/followers to post negative reviews of other authors. If you think that one is right, you need more help than I can give you. (And yes, it's been done.)
Always, always, think about what you say. I don't care how much coffee you haven't had or how much wine you have. Words hurt. Even inadvertent words hurt. As writers we should know this. Words can also be misconstrued. (I've been guilty of this.) There was a recent post on one site along these lines " Note on a change with XYZ – oddly enough an XYZ employee was killed – co-incidence?" Imagine how that poor man's family would have felt if they'd seen that? There were a number of inferences that could have been drawn from that. Many made them. A fairly large number of people who had either dealt with depression or suicide were offended. There was no evidence that it was anything other than an accident. I understand that wasn't the intent. Still it came across to many as callous and unfeeling.
Oh, and if you do make a mistake, don't make excuses. Man up.  Pull your big girl panties on. Apologize. Two words. I'm sorry.  Which takes us to….
Want to be respected? Respect others in return. Be professional. Think first. Yes this is 'social media' , even so, grow up. Seriously. Mean grrrls/guys bite the big one. That's high school stuff and ridiculous outside of it. Don't ever forget there's a real world out there where the people you interact with have to live/survive. Put things in perspective, people. You don't know the history of the person with whom you're talking, you don't know their skills, their background or their intelligence level. (It annoys the heck out of me when someone talks down to me.) Someone may actually have it worse than you. Always assume the best – better to be wrong on the high side than insulting on the low. Is your book really worth trampling over others? What does it say about you when you act badly toward them? Even worse, what does it say about your book?
Oh, and always, always remember, never drink and drivel… on Facebook or anywhere else. (Note to self – take your own advice. *facepalm, wry grin*)
*     *     *     *     *
Valerie Douglas is a contributing Author for Indies Unlimited and the writer of the epic fantasy series The Coming Storm as well as the contemporary romance series The Millersburg Quartet. For more information please see the IU Bio page, her blog http://valeriedouglasbooks.blogspot.com or visit her web page http://www.valeriedouglasbooks.com/ .[subscribe2]