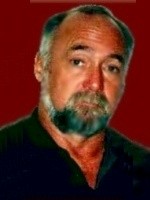 I'll admit it's contradictory. This is the first of a series of blog posts on the internet telling you the best way to keep your artistic integrity and sanity as a writer is to ignore all the lame advice you get from internet blogs. I can live with the irony if you can.
The woods are full of the advice I'm talking about. And not just the online neck of the woods either: all those books and seminars and webinars and conferences and retreats and coaches/advisors/mentors/gurus. All full of this stuff you just better not do. Much of it can be discounted because they are just rumors, passed on third or fourth hand by people trying to puff up their blogs and pretend they know diddly about writing. Which a glance at their profiles generally shows they don't.
Some are myths. And I'm here to dispel some of those myths. Not as a grammar Nazi, and not, as some would have it, as an anti-grammar Nazi, either. Neither anarchist nor antichrist. I constantly hear chirps of, "Oh, then let's just not have rules, is that what you want? Just open the gates and invite the barbarian hordes in for tea? Write scholarly papers in "textese" with no vowels? WTF LOL"
Well, not really. I just feel that the unexamined rule is not worth following.
It's very important for writers, especially new writers, to understand what part of this barrage of taboo is actually worth paying attention to, what is myth, and what is something in between. I'll be ruthlessly debunking some common online writing myths in coming columns here, as well as examining the process by which people pass on writing advice that a little examination exposes as totally nuts.
Let me start off and scramble for credibility with two famous examples of common-sense refutations of writing taboos that–unlike the hysteria about passive tense and "head-hopping" and such–actually have some academic backing.
Prepositions and infinitives aren't hot button topics of web myth (though I have seen raving, raging discussions on this: anybody who splits an infinitive or ends a sentence with a preposition is destroying civilization and going to hell without benefit of the customary handbasket). I'm using them as sort of examples of a process; famous debunks which I will lay out here for the purpose of disseminating wider debunking.
Which is why I'm writing this: seeing so many frazzled new writers on forums, whipped and cowed, pleading, "Can I please have more than one protagonist in my story?", "Will the agents really take out a billboard in Manhattan telling the industry to shun me if I use multiple POV?",  "Will using adverbs really give me AIDS?" My message is to relax and take your cues from successfully published work, not the next speedbump on the disinformational highway.
One of the most famous debunks of grammar kommandos ever was by Winston Churchill. Wouldn't you know? You might be wondering who really cares about not ending sentences with a preposition anymore, but this is one "rule" that's far more real than most of these things actually get, a sacred cow stabled in grammar books. As opposed to bans like those on multiple POV's, which are just made up to mess with your head.
You've heard what he said, famously, said, "This is the kind of pedagogary up with which I will not put."
What you see there is a sentence that is meticulously grammatically correct and utterly stupid. Anybody in their right mind would really say, "This is what I won't put up with", "Those are the guys I hang out with". Very natural. Doesn't grate on your nerves, does it? And that is the real rule to follow: it reads "right" and works.
Another even more world famous line speaks to another actual textbook rule; that infinitives are not to split. The grammarians insist that if the "to" is split from a verb root, they will bleed, or something. I give you one of the most famous phrases in TV history. Come on Trekkies, what is the mission of the Starship Enterprise? "To Boldly Go…"
Not "Boldly to go", which fastidiously leaves the clumsy two-word English infinitive undefiled but sounds contrived while the other sounds "right". Are they are deluged with calls from distraught people, unhinged by the horror of grammar? Reportedly not.
So if actual textbook grammar strictures can be ignored or improved on, what about the ad-hoc rules we get tossed at us by the gurus and bluenoses? Which will bring us to the next column in this series: Are there really any rules?