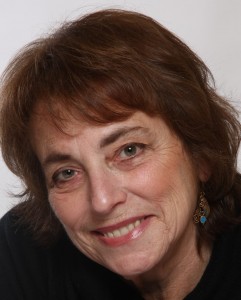 When I published Interview with a Jewish Vampire I thought it would be easy to promote. After all, it was a funny book about old Jewish ladies becoming vampires. Jews are big readers, right. All I had to do was find the Jewish, and specifically old Jewish lady, audience. Since I was one of them I figured it wouldn't be too hard. Ha! Promoting fiction is hard, niche or no.
When the book came out I needed a kick start so I hired Wendy, a Jewish publicist. She was recommended by a colleague who wound up very pleased with her services. Wendy sent out a press release to her Jewish list and contacted five "influencers" as she called them for $500 which she said was a big bargain. She usually charges a lot more to do publicity, which I don't doubt since I know a publicist who charges thousands PER MONTH. What was I thinking??? $500. That's a huge amount of money for me with no guarantee of anything.
I had the fantasy that this good fairy publicist would wave her magic wand and presto, I'd be on the literary map. Did I say that was a fantasy? I did get requests for copies, so I sent out about 15 copies in paperback, eGalley and ePub. It's been two months now and I've only seen one review so far. What I've also seen is a bunch of paperback copies show up used on Amazon and I have no other explanation except that the reviewers sold them. Am I bitter?? Just a tad.
Luckily that one review went far. It was a great review on Jewniverse, an influential Jewish newsletter, and it garnered me a good blurb, and a mentor, successful Jewish science fiction author, Jacqueline Lichtenberg. Jacqueline gave me a rave review and we've become regular correspondents. She's been helping me plot out the next book in the series, which encourages me to continue. Was that worth $500? Probably.
The next big expenditure I had planned was a Meet the Author event at the Jewish Book Council Network at Book Expo America this June. It was going to cost $355 plus the formidable cost of an overnight stay in New York City to pitch 150 directors and committee members of Jewish book programs from around the country for the upcoming, year-round JBC Network tour. This is a real book tour. The book programs pay all your travel expenses to visit their cities and speak to synagogue groups, book clubs, etc. I had stars in my eyes again. I could see myself being flown from coast to coast to speak to scads of prospective readers, selling stacks of books in the back of the room.
This time, however, I did my due diligence. I saw a YouTube video of the event and noticed one author of a humorous memoir give a great pitch. I wondered how many bookings he'd gotten so I looked at his website and saw he'd been to very few events. I called the director of the program and she said fiction was a hard sell. I contacted the author and he said fuggetaboutit. They liked his pitch but he only got a couple of bookings. Most programs wanted hard-hitting books about the future of Israel, or similar non-fiction. The stars faded from my eyes, and I decided to pass.
I looked for Jewish book blogs and other Jewish sites to review the book, and found very few that would be appropriate for my book. Most Jewish sites are pretty serious. The ones I did find produced the same results as my publicists list. They'd ask for a review copy and that's the last I'd hear.
At this point I've given up on Jews, except for my own synagogue which has been very supportive. I realize my book is funny and the people who enjoy it are as likely to be goyim (pardon the expression) as Jews. Anyone who enjoys Seinfeld can appreciate Interview with a Jewish Vampire. I'm spending that $300 on advertising, including a featured author slot on this site. I recently read that advertising catapulted one author's novel to bestsellerdom on Amazon. (cannot remember her name, but she's the one who bought the ad on Kirkus) I've paid a service for a blog tour for May which at the least will garner some reviews on Amazon, booked two days of banner advertising on Kindleboards.com. I've set up two local readings as well. I tried Facebook without success. I did well on Facebook with my last non-fiction book: He's History; You're Not: Surviving Divorce After Forty. Fiction is a hard sell.
I will continue looking for Jewish markets, but my book also fits into a lot of other categories, including "chick lit." There are a lot of blogs in that area so I'm approaching them as well.
What's the message here? If you want to effectively promote niche books write non-fiction. The first book I self pubbed was The Doctor's Guide to Weight Loss Surgery. I wrote it with a surgeon and it sold around 8,000 copies before Random House bought it for a whopping $64,000. It was the first book on the subject and the niche was breathlessly awaiting it on forums and websites (no blogs in those days). I participated, let them know about it, and it took off. I wish I'd self-pubbed my divorce book. It's sold almost 10,000 copies but in traditional publishing terms that's bupkis. I haven't even made back my $12,000 advance.
Unfortunately I have no desire to continue writing consumer medical books or other non fiction or I'd actually be making a living. I'm a novelist now and we fiction writers are a quixotic bunch. We just have to slog along for those sales.
_________________
Erica Manfred is the author of Interview with a Jewish Vampire and He's History, You're Not: Surviving Divorce after Forty. Learn more about Erica and her books from her Amazon Author Page and visit her website: www.ericamanfred.com.
[subscribe2]