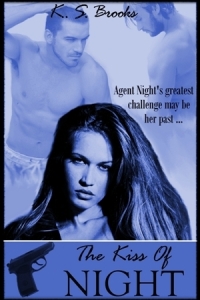 I'm constantly looking at book covers as part of my "job" here at Indies Unlimited.  I run into authors posting their covers in groups all the time, asking for input. So I see a LOT of covers. And most of them all have the same issues.
What I find most ironic is that the same people keep posting book covers with the same problems.  I don't get that.  Please allow me to make something perfectly clear. And I'm not just making this up to be difficult or bossy or right. I'm speaking from experience. I enjoy providing my own cover art to my small Indie publisher – and because of that, I've taken some lumps. But I've also learned some important things about book covers. I share this knowledge freely, to help my fellow Indie authors. Book covers are important. We all want to make a good first impression. Book sales count on it.
Since people don't want to listen to my advice, I'm going to start telling them to do the exact OPPOSITE of what should be done. Heh. So there. If I'm going to take the time to type something, and it's going to be ignored, then I shall at least take advantage of the opportunity to be amused by it. So, with that in mind, here are my tips for getting your book cover noticed.
#1 – Black type on a dark background works great, as does white type on a light background, and so on. I think titles should be camouflaged so that the reader has a challenge – what could be more fun? In fact, don't be shy. Go all the way. Make the type and the background the SAME color. That'll fix them!
#2 – I see you've featured your name across the cover in a huge, bright-colored font. It looms over your title. Interesting. And it's your first book, you say? So you have no name recognition? Hmmm. Okay, then. My thoughts? Screw the title. Turn that book sideways and make your name as big as possible. That pesky title is just in the way! Be rid of it.
#3 – Let me get this straight: the title of your book is Jody Goes to Hollywood, Book 1: the Zombies Who Kept Their Souls and Now Fight Crime and Eat Twizzlers Instead of Flesh Series? Honestly? That makes my head hurt. But why stop there? Throw a few more keywords in there, will you? Because, that title is not nearly complicated or long enough. Forget the keywords, you should probably just add the entire first paragraph of the book. That'll get attention, I'm sure.
#4 – Naked people on the cover? Huh. Wow. What exactly is he doing to her? Oh…okay, then. Will you be selling that in a brown paper wrapper by any chance? Oh, right, eBook. Then I say go for it! Maybe you should add more people. Why not? Go for the gusto! It'll be like a train wreck – you know people can't help but look.
#5 – When I shrink your cover down into a thumbnail, I feel like I'm looking at Monet's version of "The Blob." I really can't make out the title or your name, or the image… But that's okay! Too bad you went to all that work, if you'd just used a camouflage pattern and no type, it would have been equally as effective. No, don't worry about it, no one wants to be able to read your title when the cover is in thumbnail size. I mean, who besides every shopper on Amazon.com or Barnes & Noble or any other online store is going to see your book in thumbnail size? Nah, don't worry yourself with it!
So those shall now be my templated responses to people if they ask for my opinions on their cover designs. I would love to see my input implemented by the masses. Then my legible book covers will hopefully get more attention and make more sales. Heh. And you didn't think there was a method to my madness. Not only am I vindictive, I'm strategic. Now where are those Twizzlers? That zombie book made me hungry.