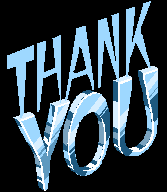 The past few weeks I've written some pretty heavy stuff. The long and tedious "Department of Justice Investigation" post—did anyone actually make it through that? The detailed "Categories to #1" post was a mind bender.
I'm going to ease off the pedal today and try to keep this post under 1,000 words. Actually, this post is one of the easiest I'll ever do. I want to pause for a moment and just say … THANKS!
Seriously, so many of you have been such a big help to me. Let me start with the Indies Unlimited contributing authors. Wow, I don't think a better collection of authors exist that help others become successful every day of the week. Man, you guys are good. I've learned so much in the brief two months that I've been a part of this.
I said I would keep it under 1,000 words so I'll just single out Stephen Hise and KS Brooks. Those two keep Indies Unlimited running. When you've got a dozen or so contributing authors and daily content that rocks, it takes some passionate and dedicated individuals to make that work. Stephen and Kat do just that. The crazy number of hours they put in to help others is staggering.
Next—you guys. Yes, the ones reading this post right now. Thanks so much for your comments and your clicks. Without you, there would be nothing. You guys push me to be better. Every week I look back and think about what can we do this week that will surpass last? I never dreamed that writing for IU would be so rewarding. Looking back, I almost didn't commit to doing this gig. I thought, I don't have enough time. Actually, it was more of a whine than a thought. Boy, am I glad I did it.
Your comments show me that you're listening. I've gotten fantastic emails from some of you and it means so much to me. It's really unfair, I feel like I get way too much benefit compared to what I give out, thanks to all of you.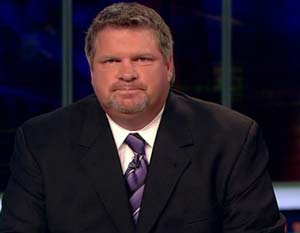 Being a part of Indies Unlimited is changing me—making me a better writer, teaching me to stick to deadlines, and helping me develop an even greater passion, no, a greater need, like oxygen to the body, to make writing my full-time gig.
This week, I handed out over 1,500 bookmarks for THE CARD at the Major League Baseball Season Opener here in Miami. What a great time, talking to young kids about reading and seeing their eyes light up when they find a book written FOR them. I chatted with All-Star John Kruk, a former Major League ballplayer and now part of the Baseball Tonight team on ESPN. I gave him a copy of THE CARD, and he talked about how important reading is and how he couldn't wait to get the book home to his son.
Thank you, world. At times like this, I feel like I'm making a difference, even if it's one person at a time. If I touch your lives just a fraction of what you're doing for me, then we'll all be doing great. It just so happens that today I have been a published author for one year. The time has flown past and my life has changed so much—thanks to all of you.
 *     *     *     *     *
Jim Devitt is a Contributing Author for Indies Unlimited and the author of the #1 Kindle Bestselling novel, THE CARD. For more information, please see the IU bio page or his blog:  http://jimdevitt.blogspot.com/
[subscribe2]