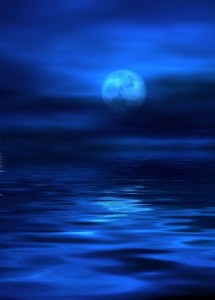 Today, we have a sneak peek of Anthea Carson's book The Dark Lake, available on Amazon:
Jane wanders the shore, unable to leave it because of the voices that call her from the bottom of the lake. She stands still in the quiet darkness listening for them. She can't just leave them there…
Anthea Carson was born in 1964 and grew up in Oshkosh, Wisconsin. She holds a Bachelor's degree in Philosophy from the University of Colorado at Colorado Springs. She has been a tournament chess player, winning such National awards as Female Game 60 champion of 2003, and is frequently listed in the top 100 chess playing women in the U.S. list. She has worked as a chess coach in the schools since 1999. She is the co-author of "How to Play Chess Like an Animal," a children's chess book. Anthea has been playing chess and writing fiction since childhood. She has two published novels, one young adult fiction called "Ainsworth," and "The Dark Lake," a story about a ghostly woman who haunts Lake Winnebago in Oshkosh, Wisconsin.
___________________
"Now that's called a ghastly moon. Not ghostly," she said.
1
The ghastly moon hung down over the lake reflecting through the trees in fractured smoky ripples like it had that night with the air warm and thick. No, of course that couldn't be. The lake was frozen that night and it was the dead of winter. Of course it was, of course it was. How could I think it was mid summer, when the air is warm in the evening and you can walk about the lake sleeveless? Summer is what I remember–not a bleary winter–when I dream about it.
I've been trying to call her for the past couple of weeks now, ever since I saw the hand rolling up the window, trying to roll it up faster than the water came in. I've called and left messages, but Krishna has not returned any of them. Maybe she's out of town. Paris or Rome, or wherever it is she goes–India? But I've tried, I've definitely tried, and I'll keep trying, because that's the right thing to do and I always do the right thing.
She would want to know.
I walked along the edge of the lake. I might have walked all the way around it by now, I wasn't sure. I should get back home, they would be worried–although I was certainly old enough by now. The thought made me laugh out loud. How many times had they told me I was old enough–old enough to be on my own—to wander by the lake all night if I want to.
I felt bad about it. Who wouldn't? Who wants to still be living at home, to be old enough to live on their own and still with their parents, like time was frozen? Who wants that? But as I'd explained to them time and again, there were reasons I couldn't quite get on my feet. There were the drugs for a long time, but even more than that, there were reasons. I guess you'd have to go back a long ways to figure out what they were.
Not just back to that night. Back a lot further than that is what I kept telling them and my therapist too–certainly back, at least to the night those Resistor boys played at that fraternity party.
It was in some unknown basement. It wasn't the first night I'd ever been drunk, it just seemed like it. What I remember most is the color red. (I'm not sure though, if the room was red). Anyway, it doesn't matter. It doesn't matter what color the room was, because the colors began to swirl and the music—wow–the music–like the first music I'd ever heard. Garage band stuff, because they were a garage band—loud–insistent driving rhythm of those Resistor Boys up there on some stage. But that was another night. The night the laughter echoed down the halls and into the corridors and bounced off the brick walls and pinged on hollow tin pipes and mixed with the scent of beer and smoke and smiling faces and drunken singing till you smelled songs and heard cigarette butts on the floor. So it all started with them, with … what do I call them?
What do I call them, the ones whose voices still call me from the bottom of the dark lake.
It looked so dark. Was there a color as dark a black as that water looked in midsummer?
I finally did find my way back home, without hearing a single word from any of them, not one.
___________________
[subscribe2]